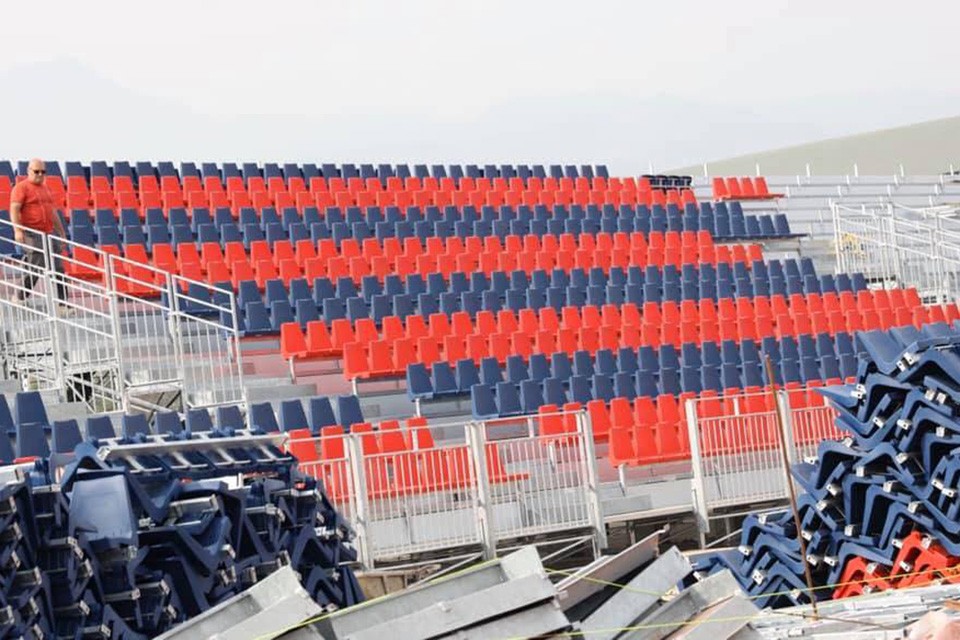 5,000 seats have been installed at grandstand type Pokhara stadium.

National sports council is constructing 18,000 capacity stadium with modular fittings structure. The contractors have brought the module from France.

Today, they have completed fixing 5,000 seats. They will add 3,000 more for SA Games and will fix remaining seats after the games.

The total budget of the complex is Nrs 125 crore.

Nepal is hosting 13th SA Games from 1-10, 2019 in three cities, Kathmandu, Pokhara and Janakpur. Pokhara stadium will host women's football event.