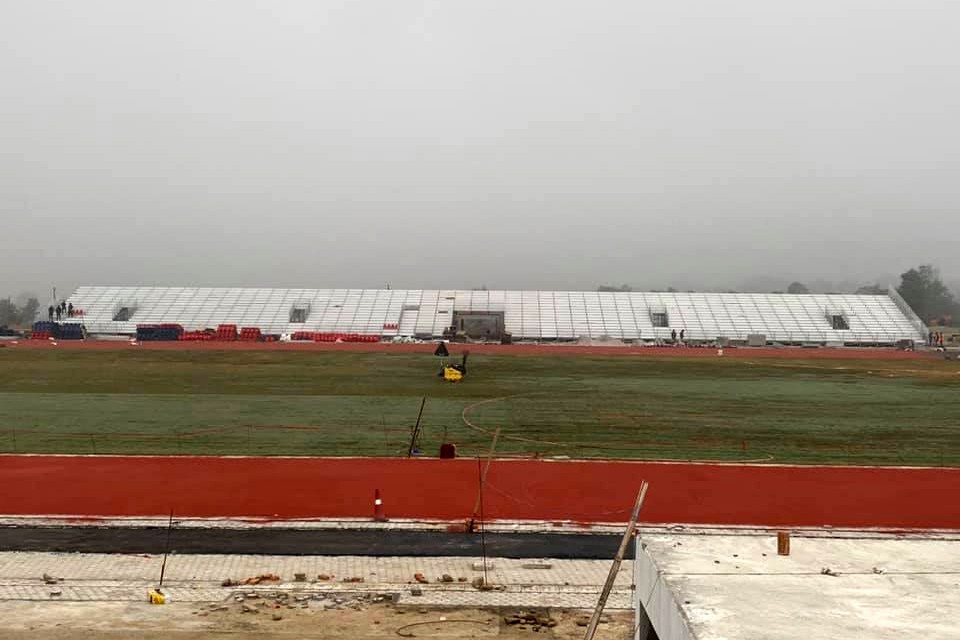 Nepal is hosting 13th South Asian Games in three cities, Kathmandu, Pokhara and Janakpur.

But National sports council and its contractors are in race against time to make the venue ready for almost all events. It clearly shows the apathy of Nepal government towards sports.

Pokhara stdium isn't ready yet. Women's event will start on December 1. The contractors are finally fixing the modular grandstand stands at the field. They will only fix 8,000 capacity stands and will fix remaining seats after the games.