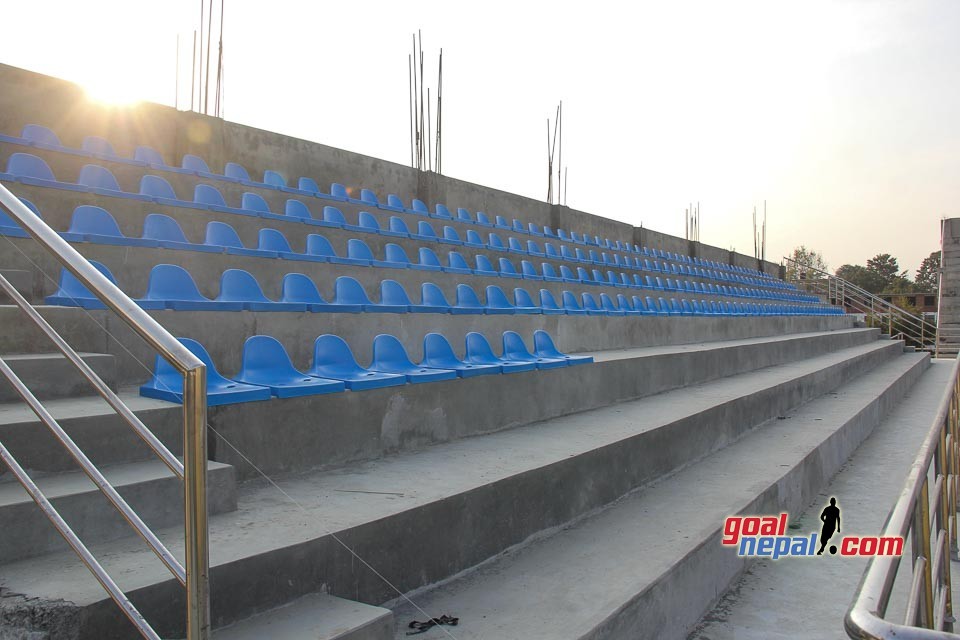 National sports council is constructing Chyasal stadium at Chyasal, Lalitpur.

The stadium - which has a capacity of 10,000 - should have been completed already but the construction work is in snail pace.

The contractors have finally finished the construction of the stadium. Now they will start fine tuning the facility.

They have also started installing seats.

ANFA will take care of the ground and will most probably host some of the A Division league matches.