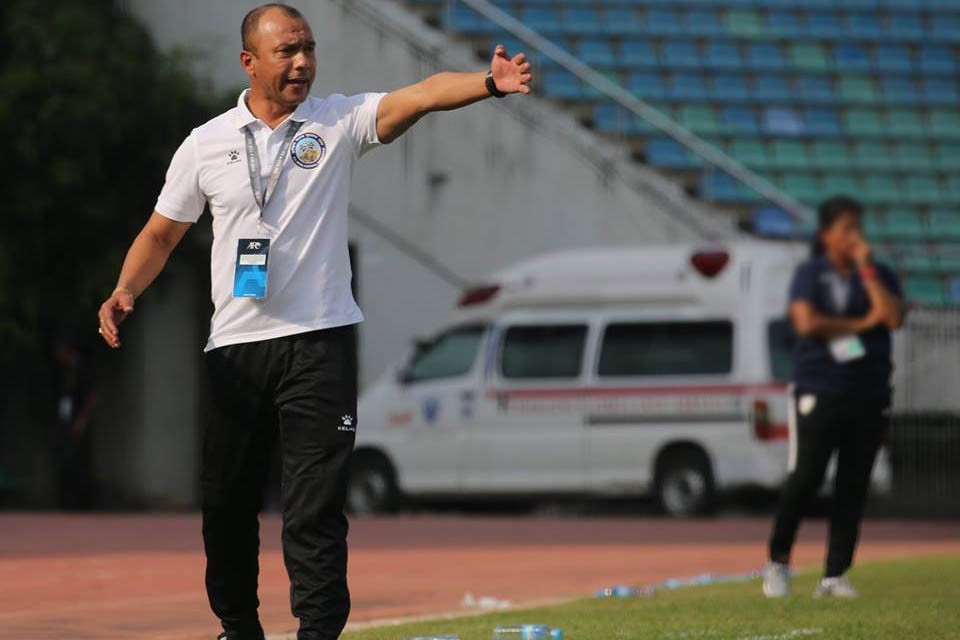 Nepal women's team coach Hari Khadka has announced the final squad for 13th SA Games.

Nepal is hosting SA Games in Kathmandu and Pokhara from December 1, 2019.

Here is the final squad:
GK: Anjila Thumbapo, Anjana Rana Magar, Usha Nath.

MF: Renuka Nagarkote, Dipa Rai, Saru Limbu, Indira Rai, Anita Basnet, Manjali Kumari Yonjon, Bimal Chaudhary.

DF: Gita Rana, Punam Jharga Magar, Amrita Jaishi, Hira Kumari Bhujel, Kavita Dhimal, Mana Maya Limbu, Puja Rana.

FW: Sabitra Bhandari, Niru Thapa, Anita KC.

Nepal Olympic committee will soon reveal the groupings and fixtures of the tournament.

NEPAL WOMEN'S VS KYRGYZ REPUBLIC 8-0 | MATCH HIGHLIGHTS