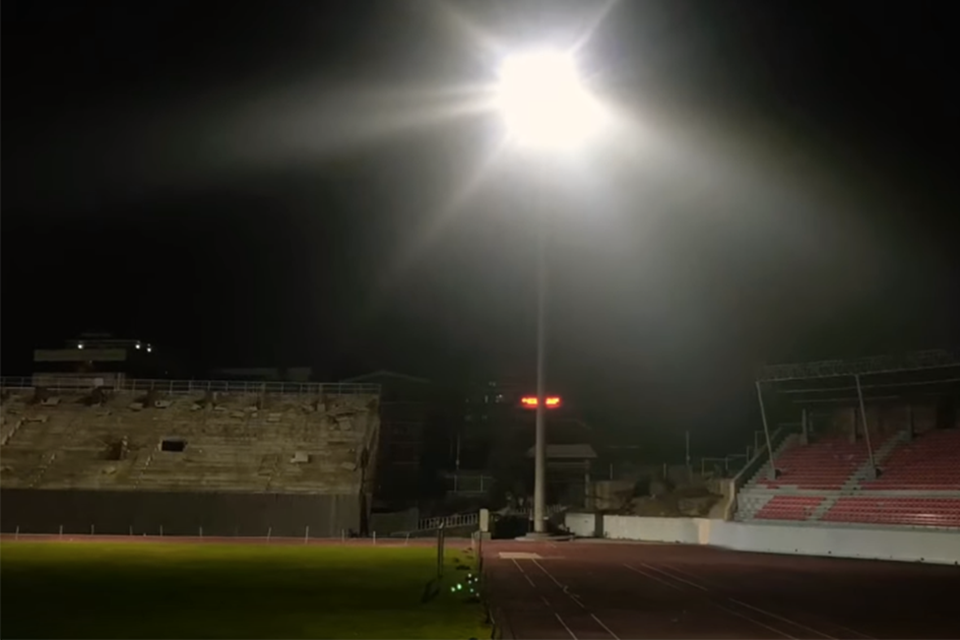 Interesting twists & turns are brewing up regarding Nepal Vs Kuwait match in FIFA World Cup round 2 Asian qualifiers.

AFC recently sent its official to Kathmandu to inspect Dasharath stadium - possible venue for Nepal Vs Kuwait on November 19, 2019.

The official didn't look happy with the facilities at Dasharath stadium. The bitter fact is that the Dasharath stadium is the only international standard venue in Nepal to host international matches. The stadium was badly damaged by 2015 Earthquake and it is near completion of renovation.

His report - which he presented to AFC - is negative against ANFA. Dasharath stadium isn't the property of ANFA. National sports council takes care of it. They are renovating the stadium for SA Games, not for this particular match.

Let's go before this inspection done by AFC official.

A very close source at ANFA told GoalNepal that Kuwait had actually proposed Nepal to play the match at neutral venue. The proposal was made in mid October.

The reason ? long travel, cold weather & playing surface of Dasharath stadium. Not to forget that ANFA has "strategically" set the match timing after sun set. Kathmandu chills in the evening. The FA must have thought that it would be difficult for Kuwaitis to play below 14 degree celcius on November 19.

Source told GoalNepal that Kuwait had offered ANFA air-fare, hotel expenses if they would visit Doha for the match. ANFA didn't reply them but informed AFC about the proposal. Kuwait FA recently lodged the complaint at AFC regarding playing surface, which looks good. This proves that Kuwait doesn't want to come Kathmandu for the match. Nepal have three points and playing at home whereas Kuwait have four points in the campaign.

ANFA is desparate to host the match at Dasharath stadium post 2015 natural calamity. Nepalese fans are dying to support their team at home. You have to accept the fact that the playing field is okay but the VIP section is definitely a No-No for hosting international standard match.

The ANFA said they would seal everything at VIP section to ensure safety. But it is AFC & FIFA who will finalize the venue for the match.

The latest twist & turns have definitely surprised many. The more surprising part is that Kuwait is reluctant to come Kathmandu for the match.

The governing body AFC hasn't raised any objection against ANFA regarding match venue so far. ANFA officials are infact awaiting venue confirmation from them.

But it is expected that the AFC will write to ANFA tomorrow or day after tomorrow after examining the report presented by the venue inspector.

There are many venues in the world - below Dasharath stadium standard - that have hosted FIFA world cup qualifiers. AFC/FIFA should consider the venue subject to complete safety assurance from ANFA.