ANFA is organizing ANFA Solidarity Cup from Kartik 29 in Kathmandu.



The FA said corporate houses, Banks, Embassies and NGOs shall take part in the event.



Interested teams can contact ANFA's strategic partner Idea Shop at 555386 and 5552822 for registration. 



The FA will reveal the venue for the event later.

It said the event was organized to create proper environment for upcoming Martyr's Memorial A Division league.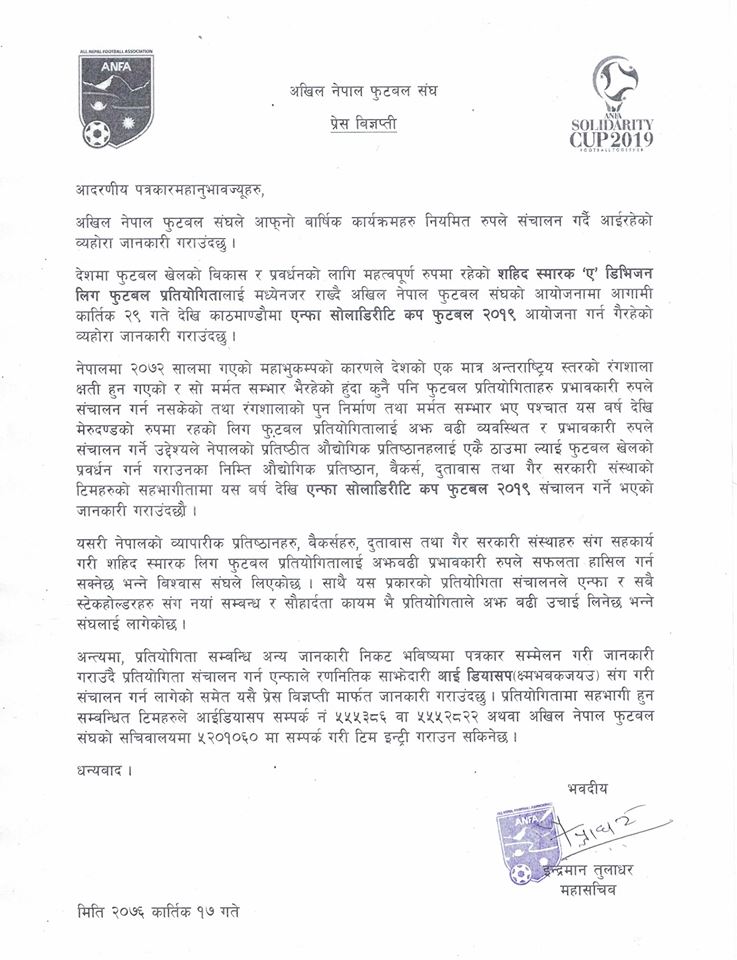 Look Of Dasrath Rangasala In COVID Pandemic