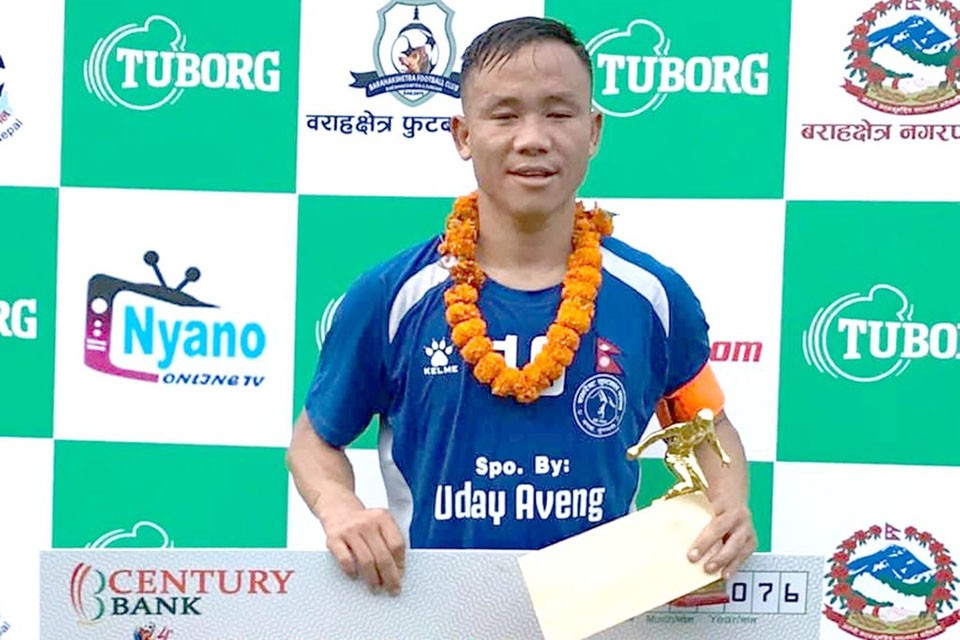 Everest FC has entered semifinals of 4th Barah gold cup football tournament in Sunsari.

Everest FC defeated Nepal APF 4-2 on Tuesday to enter last four.

APF took the lead in 9th minute of the match through Kumar Dong but Everest levelled the score through Tirtha Basnet in 30th minute. Hisub Thapaliya put Everest ahead in 32nd minute. Nishan Limbu scored team's third in 69th minute and Thapaliya struck again in 74th minute.

Shyam Nepali scored one for APF in the second half in 81st minute.

Nishan Limbu became the man of the match and received Nrs 5,000 cash.

Hosts Barah FC will play against Church Boys United in the first semifinal match on Wednesday.