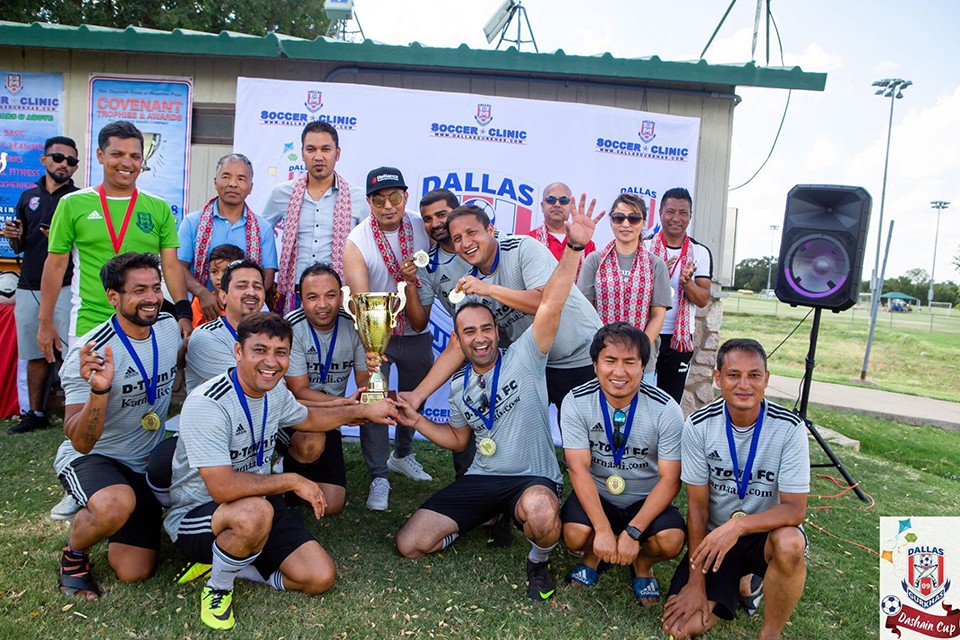 S3S Sunnyvale football force has lifted the title of 8th Dashain cup 2018 football tournament in Texas, USA.

S3S defeated Texas FC in the final match played recently.

In 35+ category, D-Town FC defeated Dallas Gurkhas to lift the title.

Total of USD 5000 cash prizes were given to the winners and the runners up.

Meanwhile, Gurkhas Dallas FC, the organizers, honored former national player Prashant Giri for this contribution to Nepalese football.

Gurkhas Dallas FC has thanked everyone for their support in making the event successful.