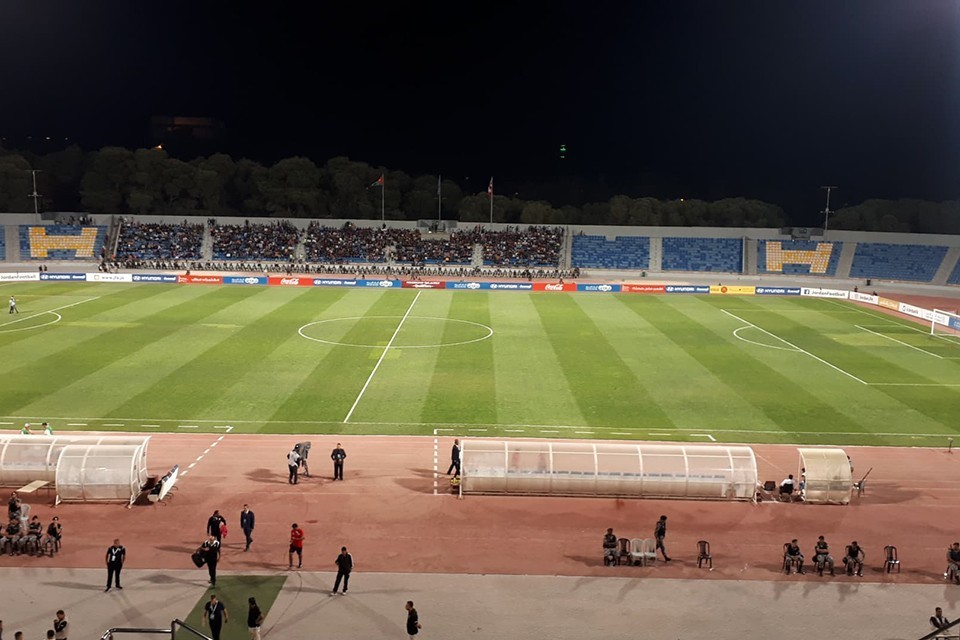 Nepal has continued its losing streak in FIFA World cup round 2 Asian qualifiers.

After losing Australia 5-0 on October 10, Nepal travelled to Amman, Jordan where they played 3-0 loss today.

First half was barren with Nepal playing very compact game but second half was different.

Sloppy defense line cost Nepal three goals.

Salbaya Firas ( 55' ) scored through spot after Dinesh Rajbanshi committed a foul inside the box. Ahmad Ershan ( 78' ),
doubled the lead and Bahaa Faisal ( 88' ) scored the last one.

Jordan have seven points from three matches whereas Nepal have just three points from four matches.

Nepal will now host Kuwait at home on November 19 at Dasharath stadium.
Second Training Session Of Team Nepal In Kuwait City