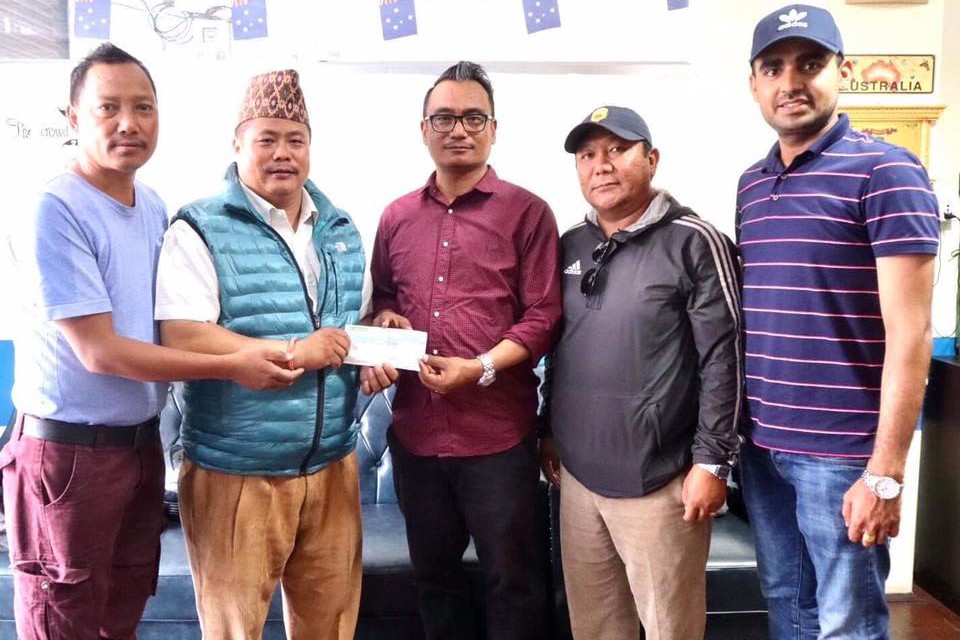 Sahara Australia has handed over Nrs 77,610 to Sahara club Pokhara.

Sahara Australia collected the money from gate receipt in Sahara Cup 2019 in Australia held last month. St. George FC defeated Machhapuchre FC to lift the title and AUSD 2000.

Sahara Australia president Rajman Thakali handed over the money to Sahara club president Keshab Bahadur Thapa in Pokhara. Other club officials were also present in the program.

Sahara club runs football academy for underpreviledge children at Dobilla, Pokhara.