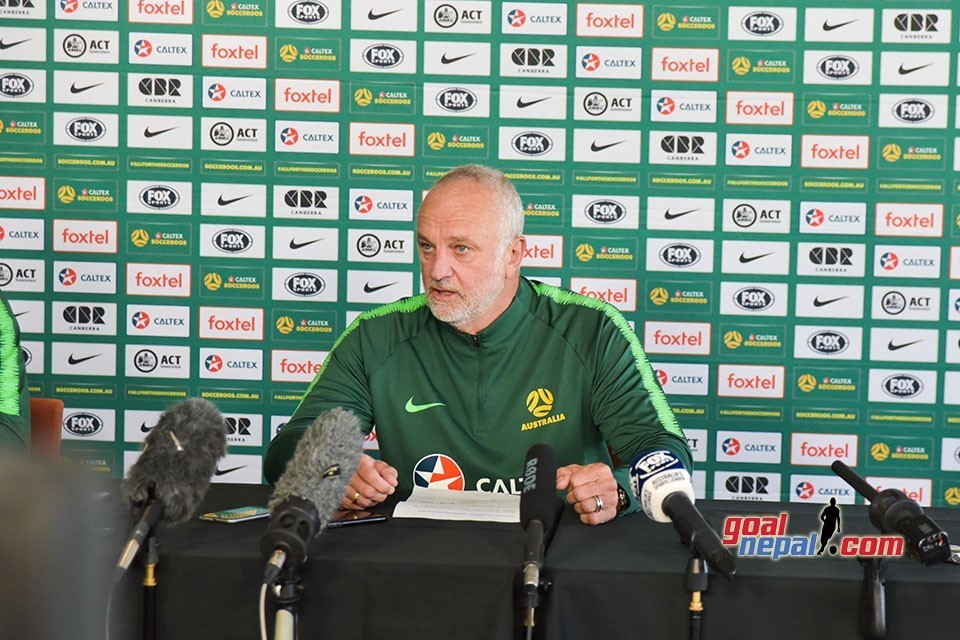 Australia coach Arnold said Nepal worked extremely hard as a team against them.

Australia defeated Nepal 5-0 in FIFA World Cup asian qualifiers in Canberra on Thursday. Coach Arnold said they couldn't be more ruthless against Nepal.

"I thought that you have got to give credit to [Nepal]. They worked extremely hard as a team in a block. It's a performance we can improve on but overall I'm very happy.", Arnold was quoted as saying by Socceroos.com.au.

Australia had 36 shots on goal to Nepal's one and scored 50% of their 10 shots on target, while seeing 14 of their attempts blocked. Having also controlled possession with 76% of the ball, Arnold expected to see a more clinical performance from his dominant side.
"We've still got a lot of work to do," Arnold told Fox Sports.
"After only two training sessions that we've had in that attacking way... We created plenty of chances but we've got to be more ruthless when it counts."
"The message at half-time was we need to do better in the second half and beat the first half in the scoreline and to show great attitude," he added.
Nepal Vs Mauritius 2nd Friendly Match Highlights