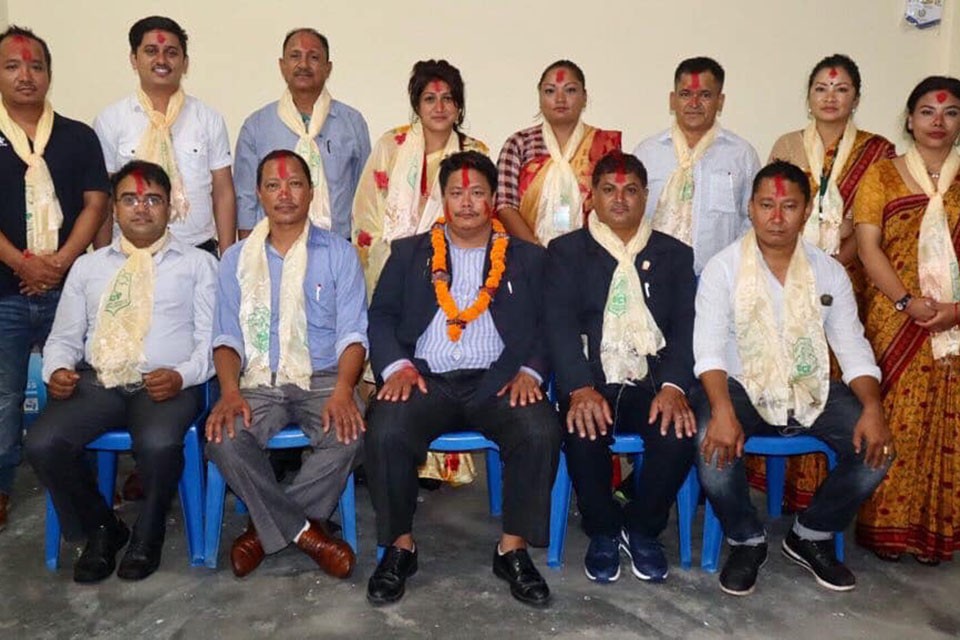 Keshab Bahadur Thapa has been re-elected the president of Sahara club.



Thapa was elected the president unanimously and will lead the club for another two years. 



Other elected officials are:



Sr. VP: Hareram Gurung 


VP: Bishwo Raj Baral


General secy: Ramji Prashad Adhikari


Treaurer: Raju Lalchan


Secretary: Sunil Rana Magar


Dy treasurer: Binu Rana Magar


Members: Tilak Bahadur Adhikari, Jyoti KC, Sandip Subedi, Gangaraj Paudel, Bishnu Karki. 


Meanwhile, the club has honored journalist Sandesh Shrestha with Sahara sports journalism award.
4th Jhapa Gold Cup Kicks Off; Jhapa Beats Sahara Club