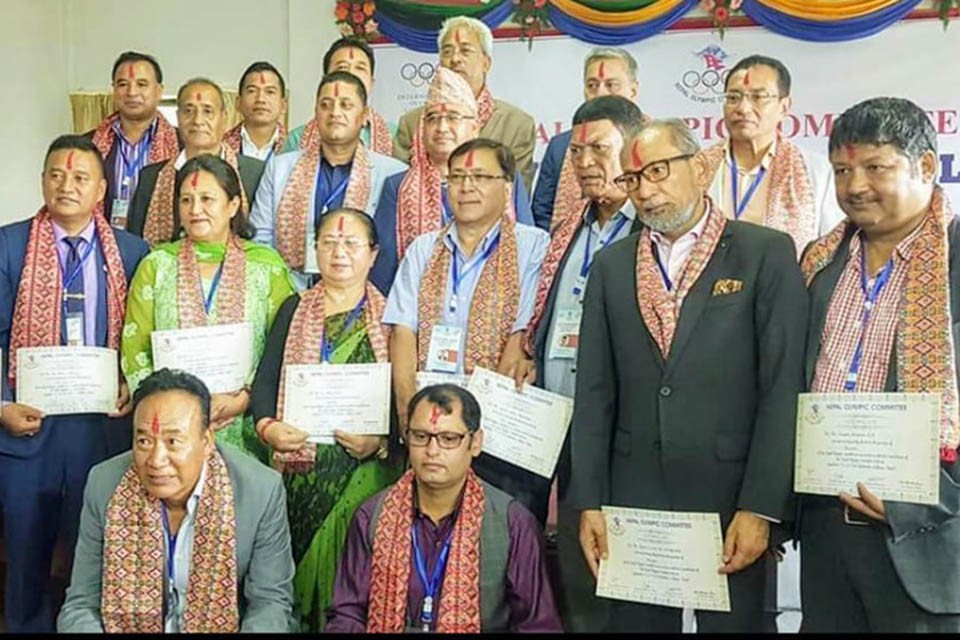 Jeewan Ram Shrestha has been re-elected the president of Nepal Olympic committee.

Shrestha defeated Umesh Lal Shrestha by 17-10 votes in the election held on Saturday.

Jyoti Rana (Tennis), Chatura Nanda Rajvaidhya (TT), Tej Gurung (Handball), Ashok Bajracharya (Swimming) and Sunil Shrestha (Fencing) were elected vice-presidents.

Dirgha Bahadur KC (Football), Prakash Shumsher Rana (Taekwondo), Tashi Ghale (Golf), Ramesh Shiwakoti (Archery), Gopal Sundar Lal Kakshapati (Cycling), Hom Dong (Basketball) and Ram Awale (Boxing) were elected NOC members.