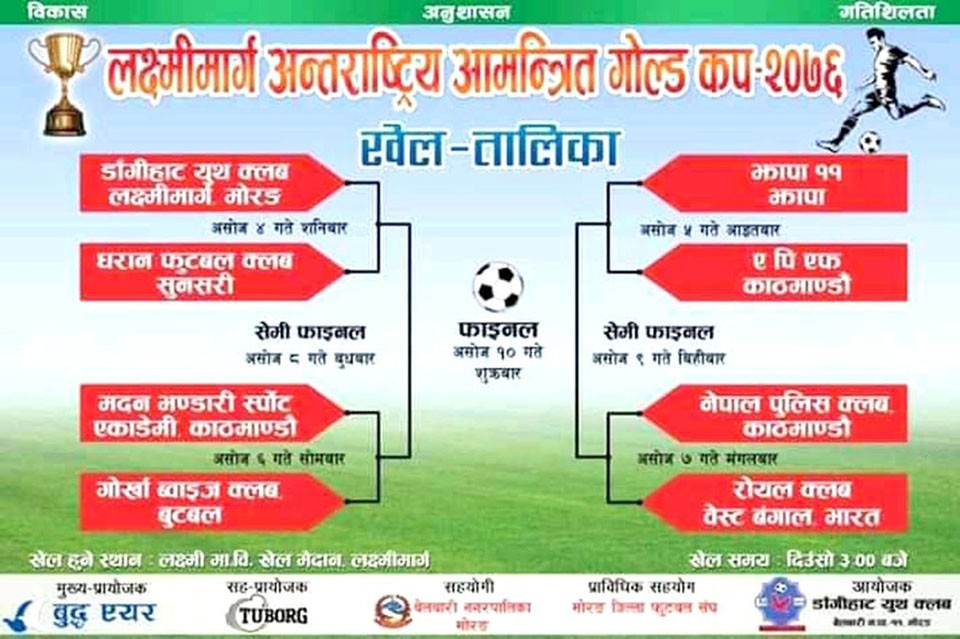 laxmimarga invitational gold cup will start from Ashoj 4, 2076 at Belbari, Morang.

Eight teams are taking part in the event, which has a winning purse of Nrs 5 lakh. Runners up team will get Nrs 2,50,000.

Dangihat youth club is organizing the championship.

Buddha Air is the main sponsor of the event.


6th Rumpum Udayapur Gold Cup: Morang Stuns Nepal Police - MATCH HIGHLIGHTS