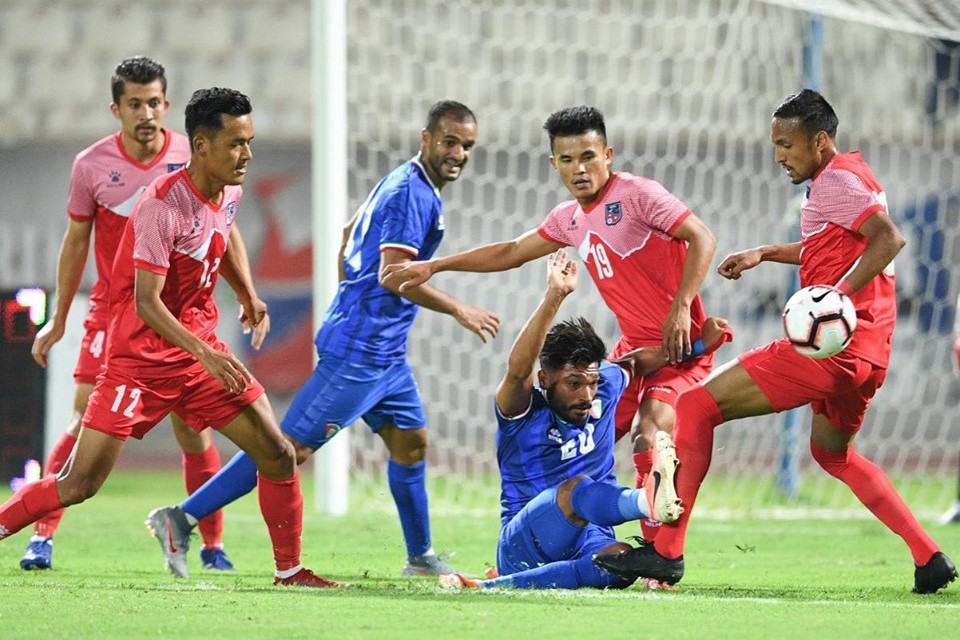 Nepal suffered a humiliating 7-0 defeat to Kuwait in first match of FIFA World Cup 2022 round 2 Asian qualifiers in Kuwait City on September 5, 2019.

Former A Division league player and AFC B licensed coach, Bal Gopal Sahukhala has done review of the match.

*******************************************************************************************

Before talking about Nepal's heavy loss, I would like to praise Kuwait for their magnificent performance.

That was total football, they were doing everything that you wanted to see when you were watching football.

Goals, Ball Possession, skills, individual dribbling, speed, finishing, physical presence, one touch passes, switch play, third man Run, off the ball movement, quick close down, quick Recovery - Kuwait had all these things. They were spot on in every department.


Now lets talk about Nepal's performance.
 Lets not talk about what we don't have.
lets talk about possibilities.


Well, coach Kalin went to the match with pretty much defensive strategy, which I would say obvious.

But things went wrong horribly.


1. As defensive setup we were unable to close down spaces in middle third. They were able to open space very easily with one touch play and individual dribbling. I felt which could be avoided if we were little quicker to press and if our two wide players, Sujal Shrestha and Rai Paswan had played little inside to make more compact in middle third.


2. Our back four try to maintain their line of defense but they were often caught flat footed which made easy for Kuwait to play one touch football in our defending third and also made easy to dribble pass the defenders. It seemed our boys needed to learn to defend in those situation. In my humble opinion, Rohit Chand should have played in central defense. He could have controlled the situation with valuable experiece he has.

3. I would say football is game of time and space.
 Difference is always about time and space you create while you are attacking and limit time and space while you are defending. Kuwait just created hell lot of time and space and hammered us not once but for seven times.

I hope our boys will stand out and perform well in next match.
ANFA Starts Maitenance Of Dasharath Stadium Grounds For FIFA WC QFs