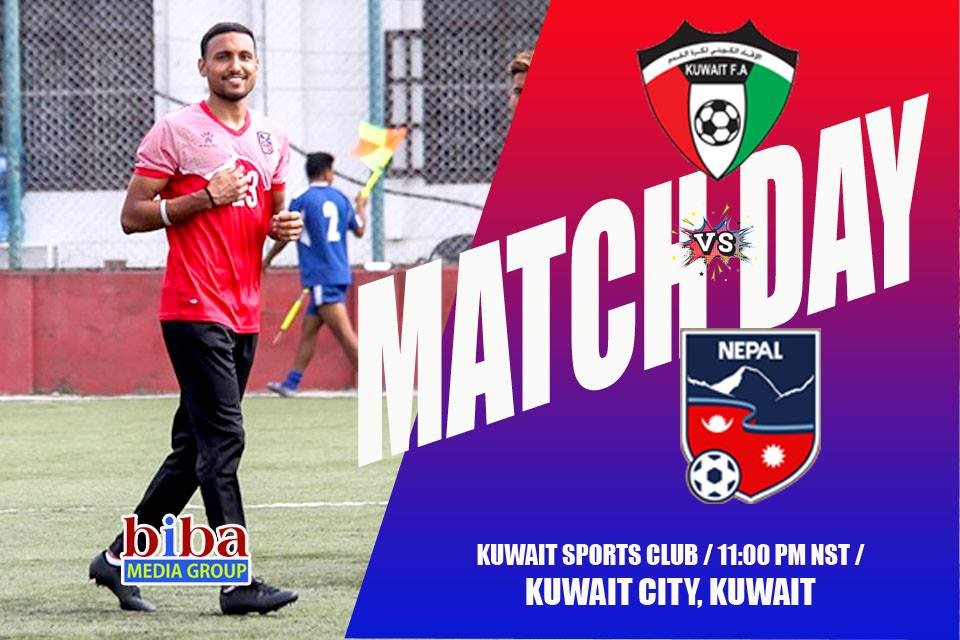 FIFA world cup is always a distant dream for Nepal. Kuwait had played the event in 1982.

Today, Nepal is going to play against them in FIFA world cup round 2 Asian qualifiers. The match will be played at Kuwait sports club at 11 PM NST.

Nepal coach Kalin said, "We respect all teams. They are stronger than us but we don't fear against them. We will give our best. Honestly, we are not playing for results. We are playing for good performance.
"We know we are underdogs in the group. The most important thing is that this qualifiers is very good experience for us", he added.
Nepal had played two match friendly series against Kuwait in March. They had played 0-0 in the first match and lost 1-0 in the second.
"Boys had played well in two matches that we played against Kuwait. Mainly, defenders did their best. Hopefully we have improved our game", he added.
He also highlighted the resources that Kuwait have and how their players have benefitted from the choices.

"We prepared on what we have. We don't have as many good resources as Kuwait have. My players have worked hard under limited resources. We know Kuwait is strong team so we will fight hard against them", said Kalin.

Kuwait coach Jozak said, "Nepal is a good opponent. They are an organized side. We did many camps, prepared well for 13 months. We are ready not only for Nepal but for all matches in the qualifiers".

When asked him about the plan against Nepal, coach Jozak said, "We have different plans for different teams. I am happy how hard we have trained. I am confident that good results will come in our way".
Nepal Vs Mauritius 2nd Friendly Match Highlights