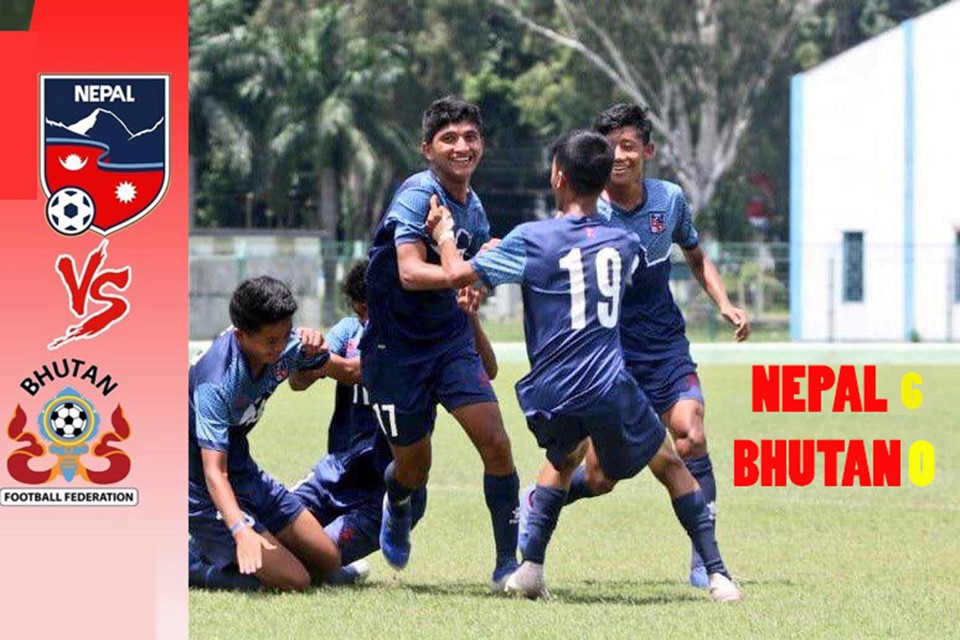 Nepal U15 team has put one step in the final of SAFF U15 championship 2019.

Nepal U16 thrashed Bhutan U15 6-0 to collect nine points from four matches. They are now positioned at 2nd.

Skipper Pradip Lamsal scored and Nirajan Khatri scored brace each while Asim Rai and Sugan Jimee scored apiece for the Nepal.

Group leader India is playing against Bangladesh at 3:15 PM. They have nine points.

If Bangladesh beats India later this afternoon, H-2-H, more goals scored, cards will be counted to decide the finalists.

Top two teams in the group will play the final match.

Six SAARC countries are taking part in the event.