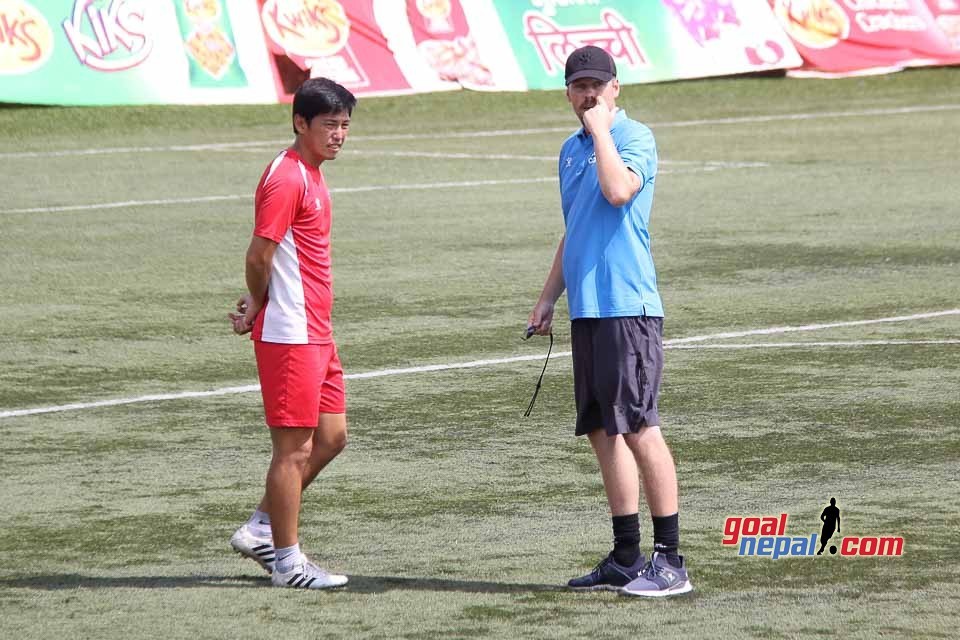 Nepal coach Johan Kalin says Nepal are underdogs in the group of FIFA World Cup round 2 Asian qualifiers.

Nepal are grouped with mighty Australia, Jordan, Kuwait & Chinee Taipei. It will start campaign taking on Kuwait in Kuwait city on September 5.

"We are the clear underdogs in this group," Kalin was quoted as saying by FIFA.com.

"Australia and Jordan are strong teams. We respect all the rivals but we are not afraid of them. We showed that we are capable of causing them problems when we played against Kuwait and Chinese Taipei in friendlies. These are tough opponents and what I can promise is that we will do our best in each game."
Nepal will look to their overseas-based stars as they aim to open with a bang.

Indonesia-based Rohit Chand will shore up the defence while Maldives-based young striker Bimal Magar will shoulder the goalscoring responsibility.
"Chand is doing very well with Persija, while Bimal is clearly a good player and I look forward to be able to work more with him. Overall we have many young players who are interesting.
"Now the team are more solid in defence and the organisation is better. Our players are more aware about their positional play. We are looking forward to the [qualifying] matches and hopefully we will be able to deliver a good performance in every game."
Regular Maintainance At Dasharath Stadium