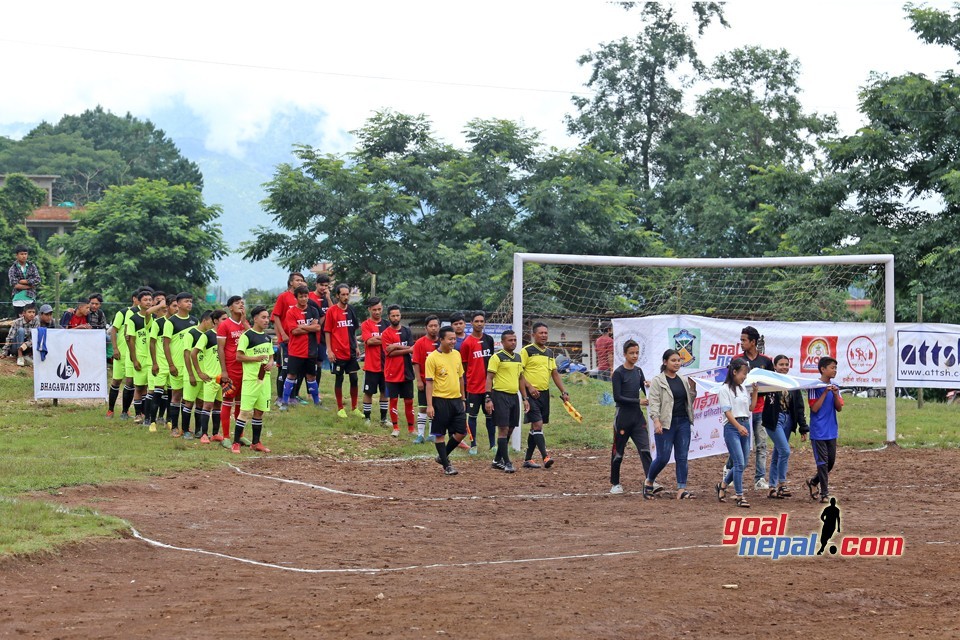 16th Dinesh Memorial Gaijatra cup got underway at Godawari, Lalitpur on Thursday.



Hosts Namuna sports, Thecho Nawadeep, Khalibari and Lakur Futsal have entered quarterfinals. 



Namuna defeated Nacho Youth club 4-2 on penalties. 

Thecho defeated Godawari FC 1-0. 



Khalibari defeated Nawa Such 4-0 and Lakur sidelined RUB 7-6 on penalties. 



Namuna sports club is organizing the championship.
Pitch Construction At Chyasal Stadium - VIDEO