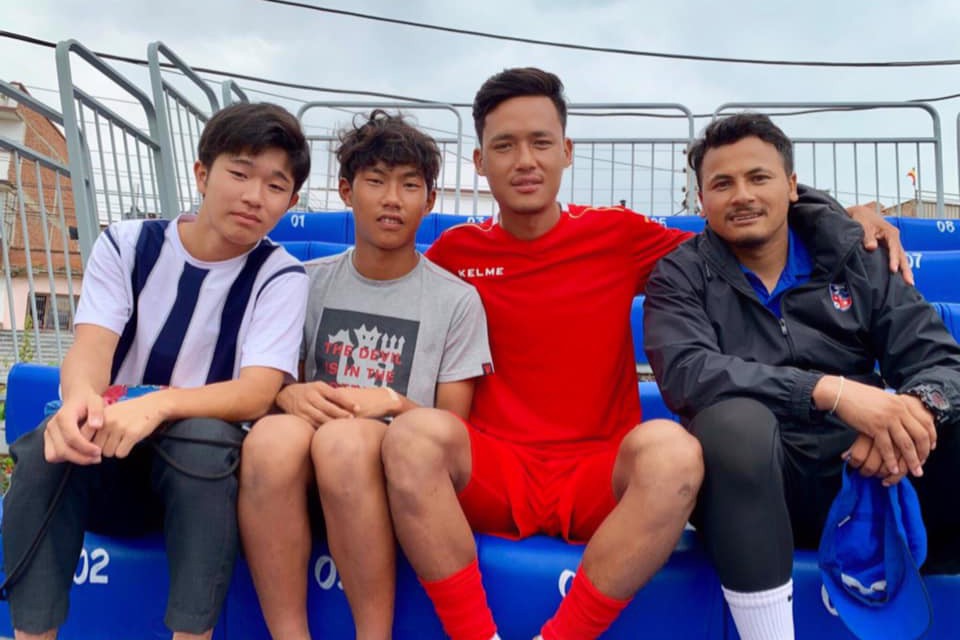 Some Japanese kids met Nepal international Bikram Lama on Sunday at ANFA complex, Satdobato, Lalitpur.

The reason behind meeting him was to do their project work.

According to player Lama, kids' school has given them a project work in their vacation to Nepal.

They have to submit an assignment about the struggle and success story of Nepal national team player.

Lama said he was happy to share his story.

Head of elite youth Nabin Maharjan coordinated the program.


Nepal National Team Begins Training In Doha