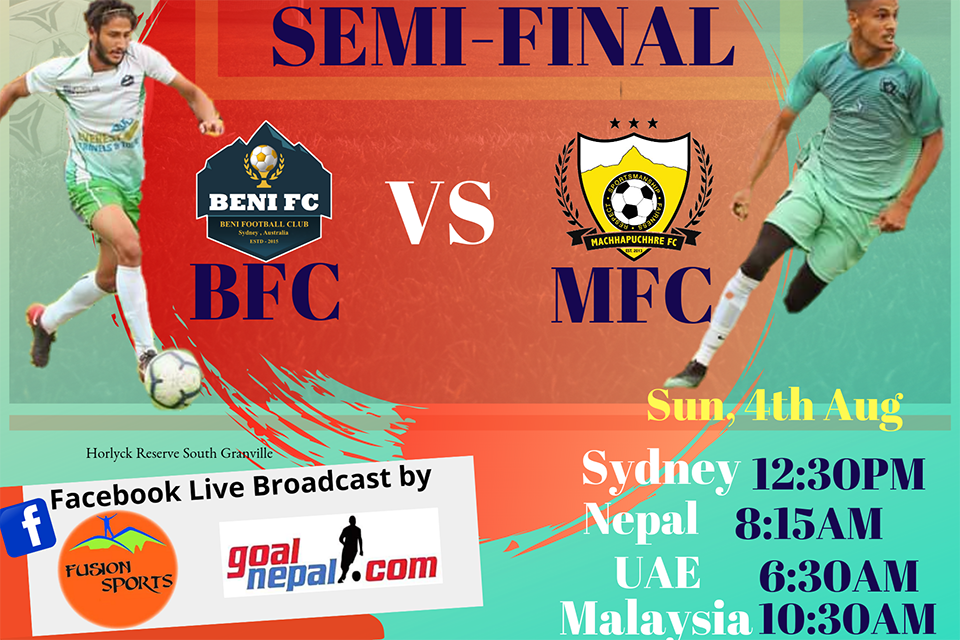 Beni FC is playing against Machhapuchre FC in semifinals of NAWS cup soccer 2019 in Sydney on 11th August 2019.



The Rising Gurkhas (TRG) will meet The Brigade Club (TBC) in another semifinal match at the same time. 



The event will be played at Horlyck Reserve south Granville. 



Fusion Sports Oz and GoalNepal will stream Beni FC Vs MFC match LIVE on its social media platform.