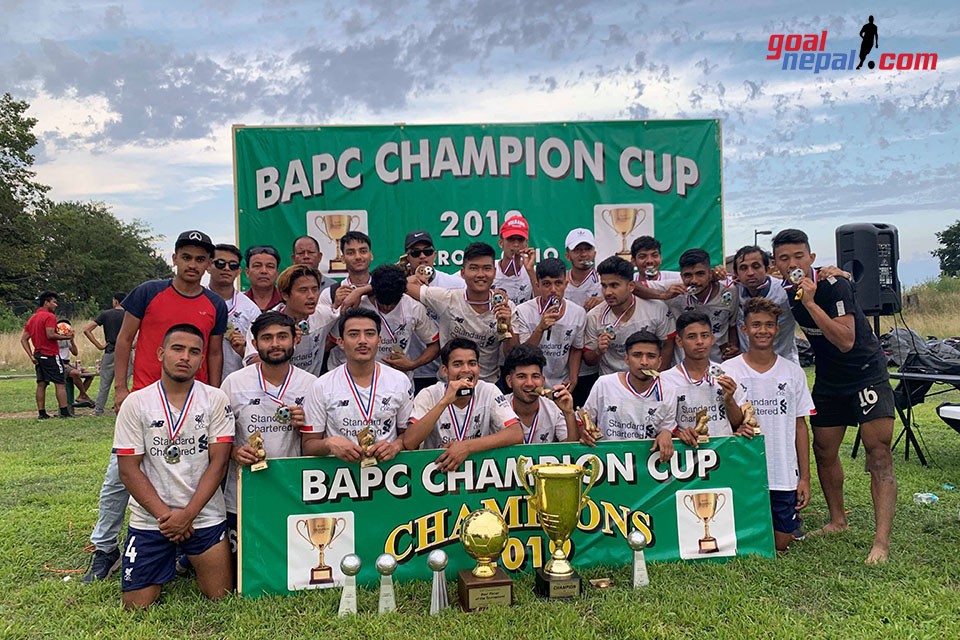 BYSC, Minnesota has lifted the title of BAPC cup in Akron, USA.

BYSC defeated Timai squad on penalties to lift the title on Sunday.

The champions received USD 4,000.

Irosh Gurung became the MVP of the tournament.

Pujan Thapa Magar was adjudged the best goalkeeper, Ramos Upreti the best defender, Dilli Subedi the best left defender, Anuj Chettri the best winger and lastly Pawan Barakoti the best right defender.

Club's media coordinator Nawaraj Barakoti has thanked everyone for their support in successfully winning the title.

Nepalese speaking Bhutanese communities are regularly organizing tournaments in USA.