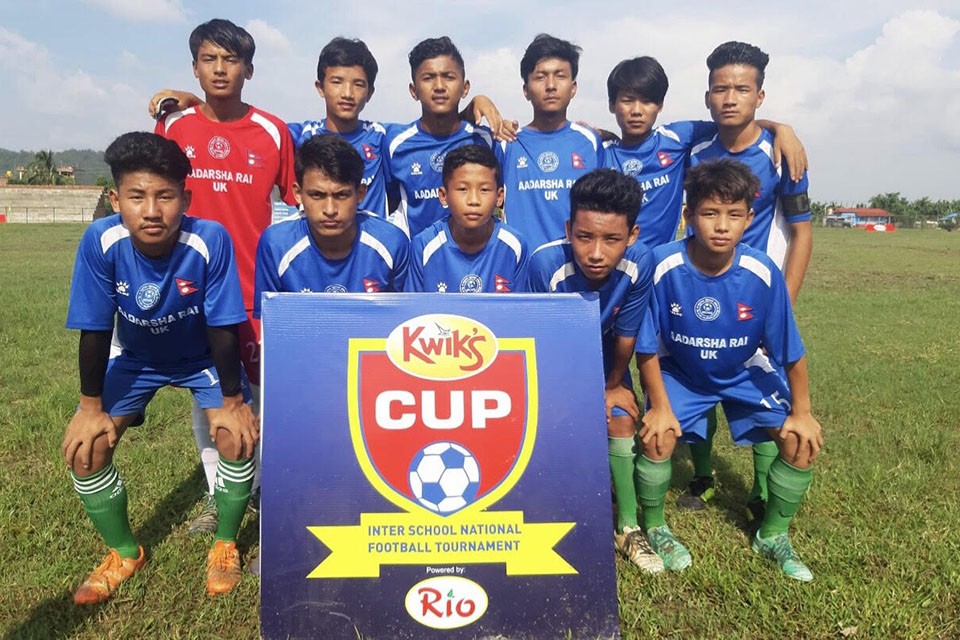 Jyoti MA VI, Pacific and Triyuga ma vi have won their respective matches in Udayapur Kwiks cup football tournament.
Jyoti MA VI defeated Moti memorial school 4-0 at Chaudandigadhi region.
In Triyuga, Pacific defeated Bal Mandir Bokse 1-0.
Triyuga MA VI defeated Udayasi school 3-1 in the last match of the day.
Udayapur DFA is organizing the qualifiers.
6th Rumpum Udayapur Gold Cup: Gorkha Boys Rupandehi Enters Final