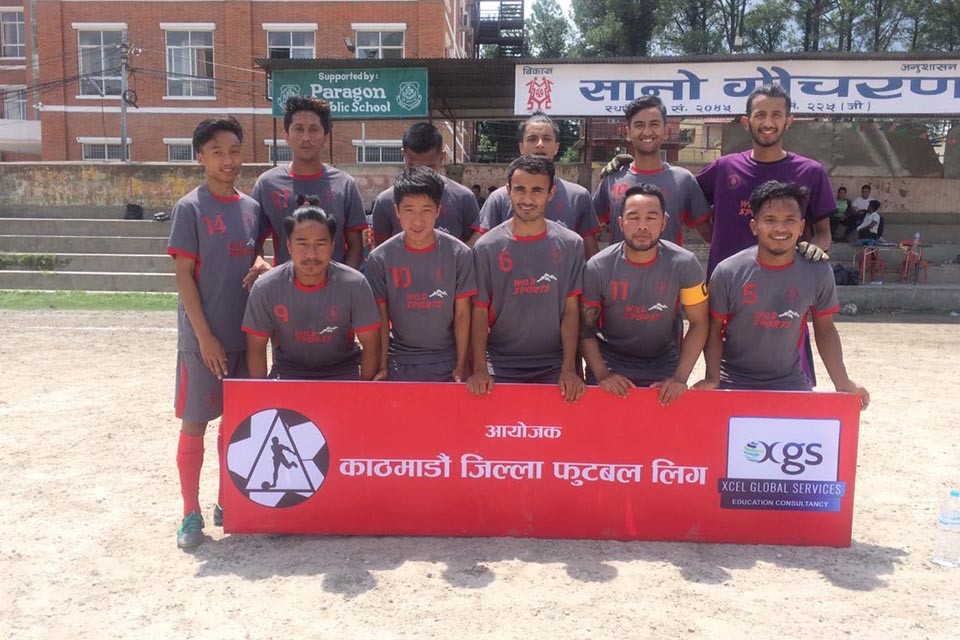 Wild sports club has entered semifinals of Kathmandu district league.


Wild Sports defeated Chabahil sports 3-1 at Sanogaucharan on Wednesday.

Pushkar Khadka scored a brace and Bishwas Pariyar scored another for the winners. Bishesh Rai scored one for Chabahil.

Anushahit Boys have already entered semifinals from group A.

Kathmandu DFA is organizing the championship.