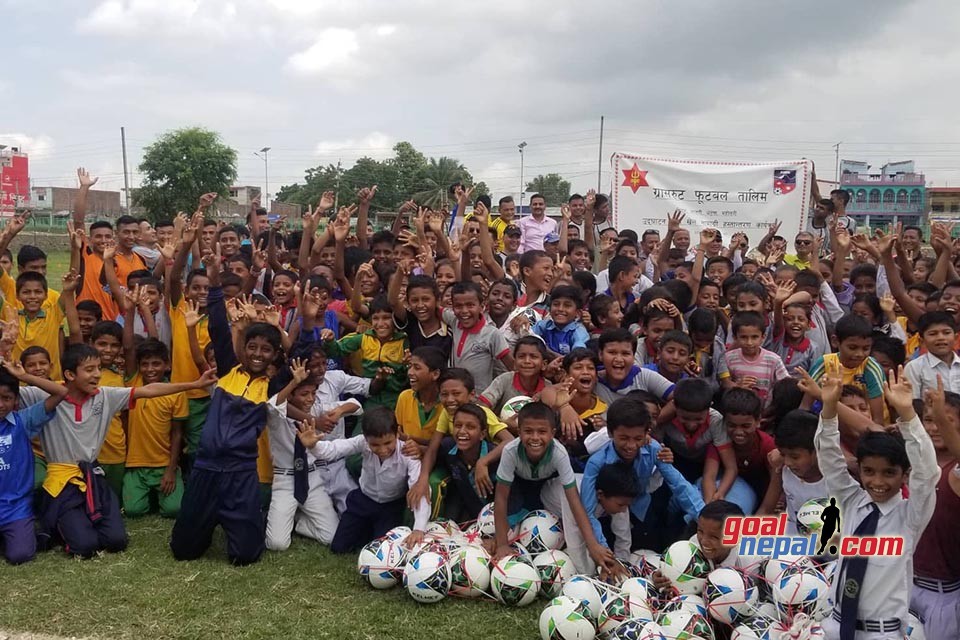 27 brigade from Nepal Army has partnered with All Nepal Football Association (ANFA) to launch grassroots program in four Tarai districts.

Those districts are Saptari, Dhanusha, Mahottari and Siraha.

The brigade provided total 240 footballs, cones and bibs to four districts amid a program held in Dhanusha on Saturday.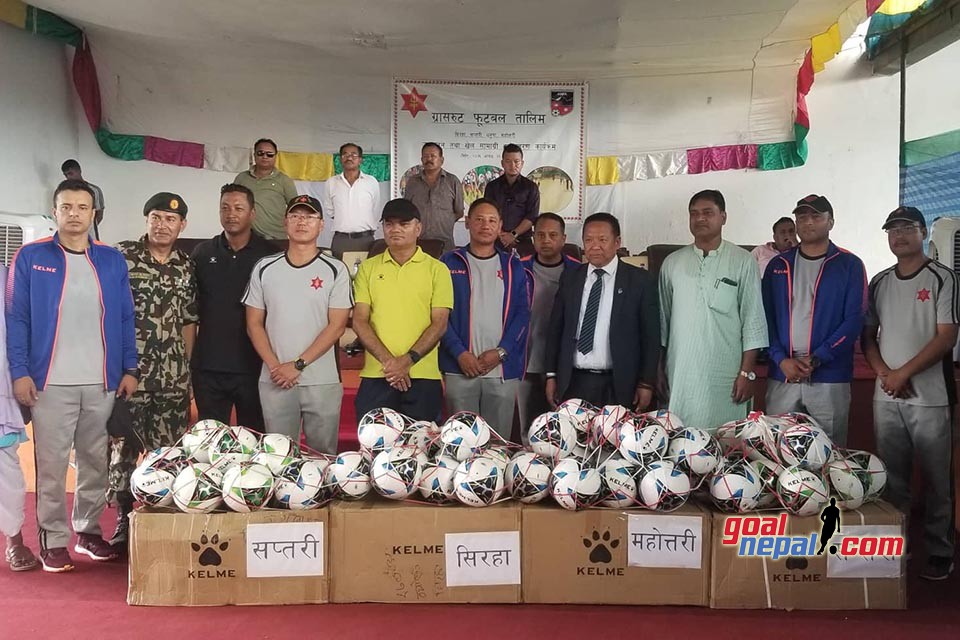 ANFA president Karma Tsering Sherpa, brigedier General Baburam Shrestha, District FA presidents and other ANFA officials were present in the program.

The project can also be termed as civil military cooperation.

Nepal Army coaches will train the kids from abovementioned districts, aiming to produce quality football players for Nepal.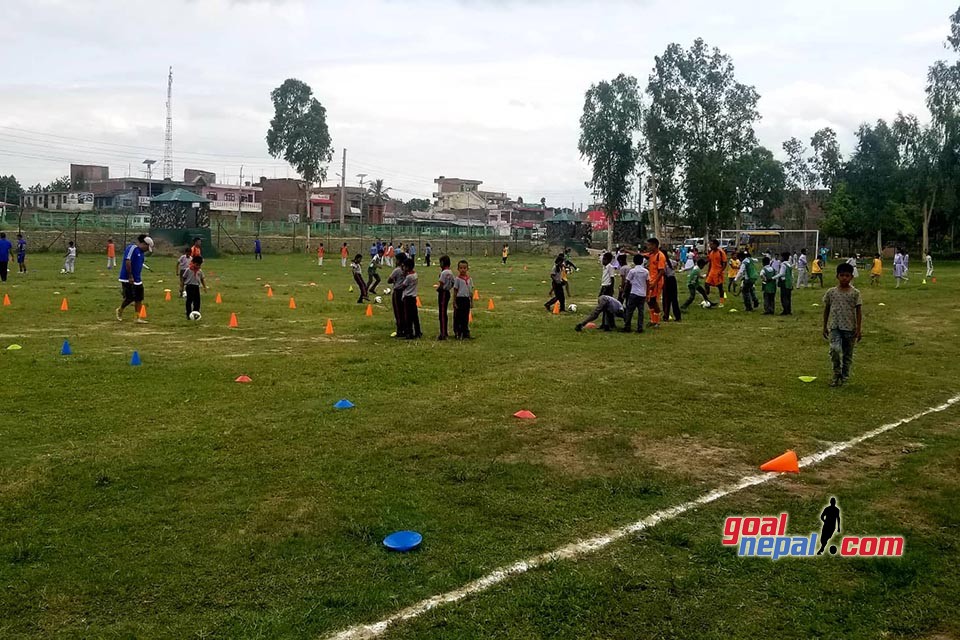 Sher Gan Battalion Siraha, Bhim Dal Saptari, Srinath Dhanusha and Ranabhim battalion, Mahottari will assist in organizing the program well.

Brigedier General Baburam Shrestha said that they wanted to motivate kids from these districts. He also added that Nepal Army wanted to contribute in the development of Nepalese football.

ANFA president Karma Tsering Sherpa said that the FA would do everything possible to develop the game in Tarai districts.

Former national player, Major Janmat Karki said that they wanted to provide a solid platform for the kids so that they can improve their skill and represent Nepal in coming years.

President of four district FAs thanked 27 brigade of Nepal Army and ANFA for the support.

Two day camp kicks off

Meanwhile ANFA kicked off two day camp in Dhanusha. Senior coach and ANFA VP Upendra Man Singh and coach Sanjeet Singh will conduct the course.