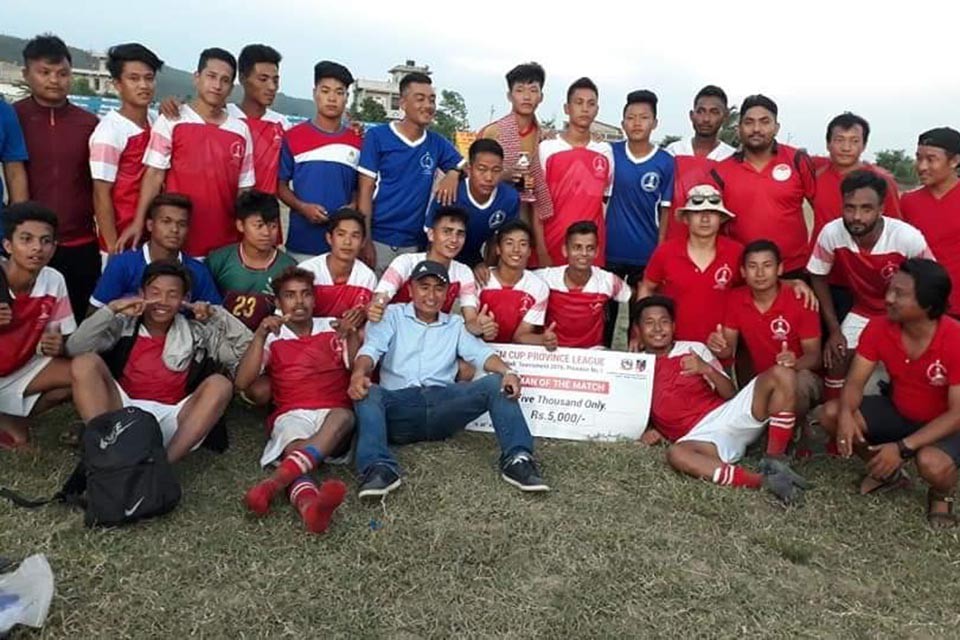 Bakshila FC, Khotang defeated Okhaldhunga 2-0 on Friday to put feet closer to the final round of province 1 CM league.

The match was played at Tharuhat Udayapur stadium.

Janmajaya KC scored the opener in 8th minute and Sudip KC doubled the lead in 38th minute.

Sudip KC became the man of the match and received Nrs 5,000 cash.

Bakshilla FC have matched the points (seven) with Belbari FC from three matches. Now they have one match left to play.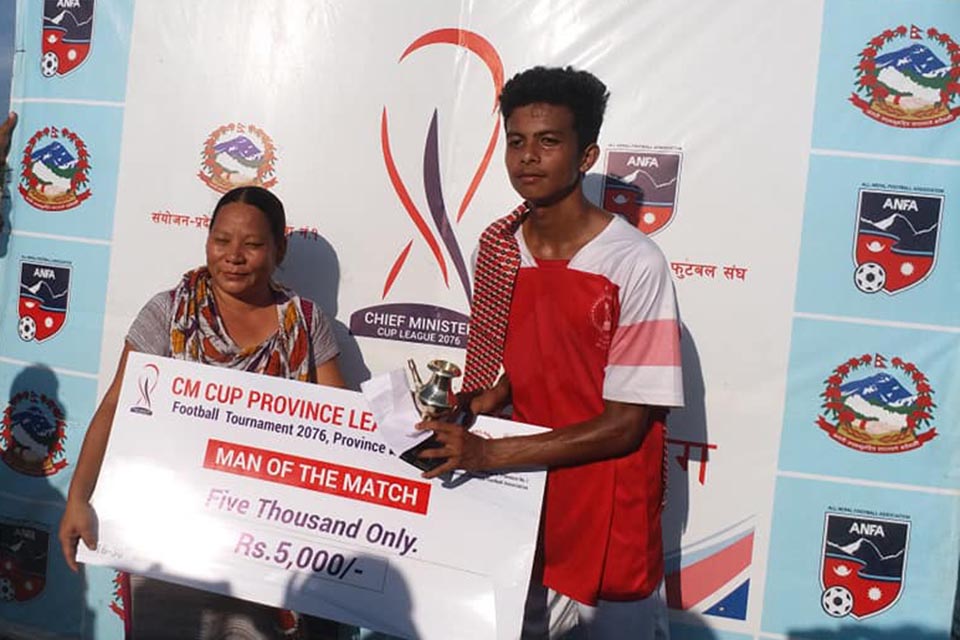 Beltar United, Udayapur and Okhaldhunga have three points each. Solukhhumbu doesn't have a point.

Top two teams will go to Biratnagar for the final round.

ANFA is organizing the qualifiers in three districts with the support from province 1 government.
6th Rumpum Udayapur Gold Cup: Gorkha Boys Rupandehi Enters Final