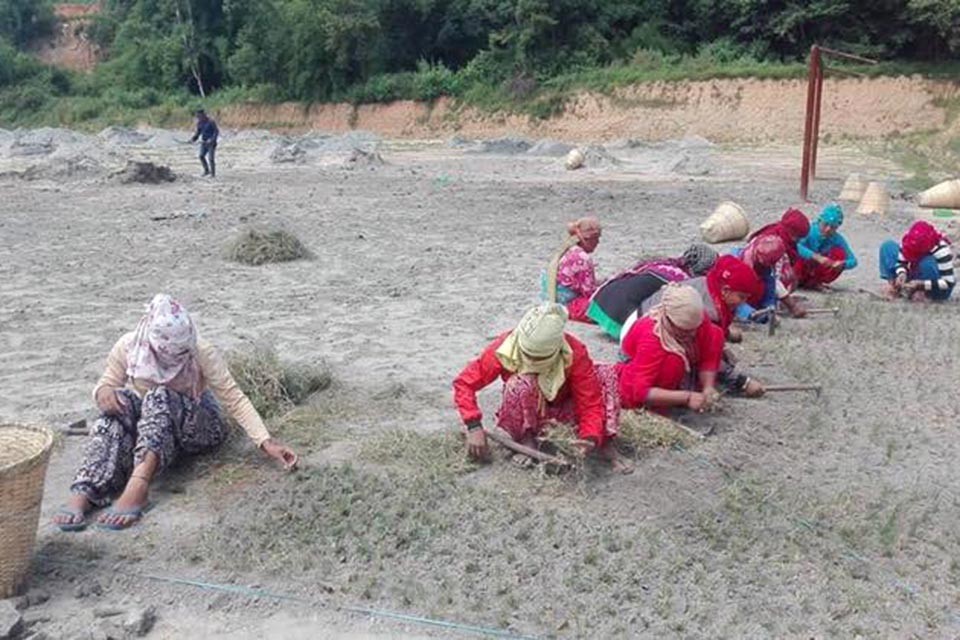 Sankata club has started planting natural grass in its recently leveled field in Bhaktapur.

The club said on Sunday that they had started planting grass to make it ready in four-to-five months.

"Since rainy season has just started, it should be perfect timing for planting", said the club.

The club is based in Kathmandu but it has leased the field in Bhaktapur for training purpose.

Except three departmental teams and Jawalakhel youth club, none of A division teams have their own training field.
QATAR AIRWAYS A DIVISION LEAGUE: SANKATA VS NRT 1-0 (MATCH HIGHLIGHTS)