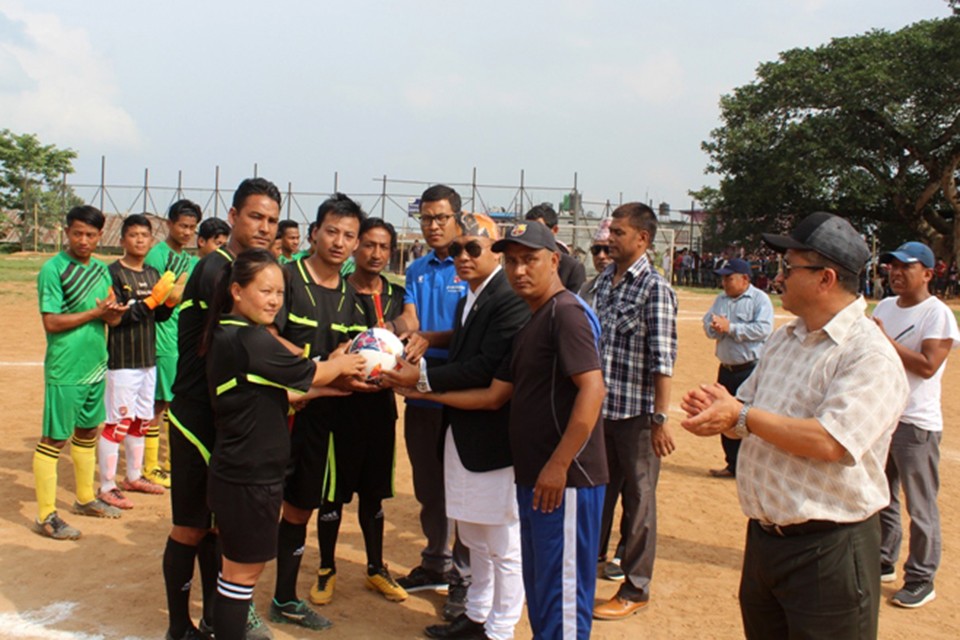 Kodar FC has lifted the title of Bhojpur district league football tournament. 



Kodar FC defeated Rimchung sports 4-3 in the final match played at Tundikhel on Friday.


The champions received Nrs 20,000 and runners up team got Nrs 10,000. 



The champions will represent Bhojpur in province 1 CM league.

They will also get Nrs 50,000 plus 15 footballs from ANFA to prepare for the league.