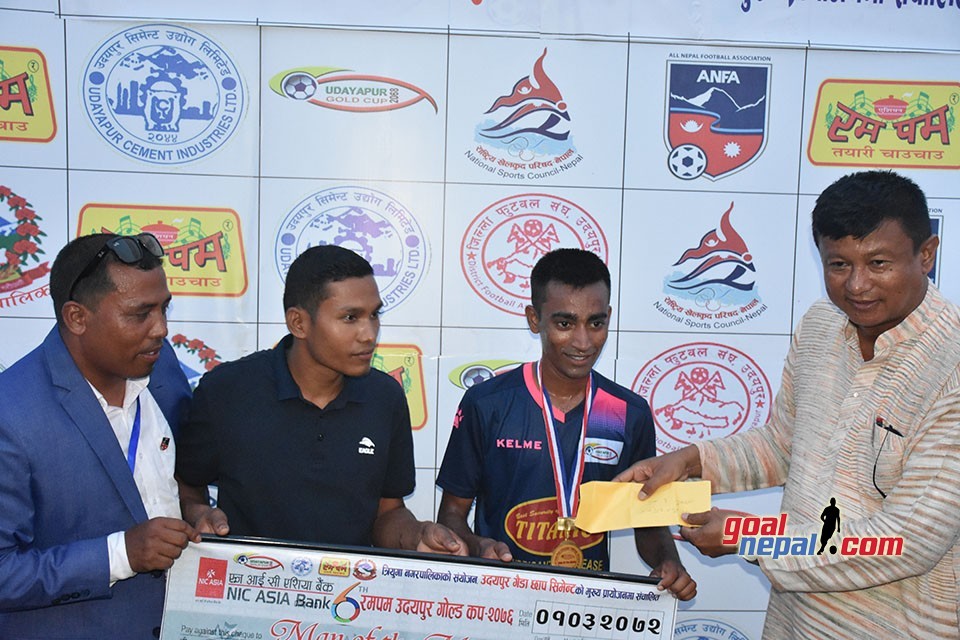 Triyuga municipality mayor Baldev Chaudhary has announced reward to Udayapur XI players for winning against Jhapa XI.

Udayapur stunned Jhapa XI 1-0 thanks to a goal from super sub Dipak Gupta at Tharuhat Udayapur stadium on Sunday.

Gupta became the man of the match.

Mayor Chaudhary said players have made them proud.

Players will get Nrs 5,000 cash each for their historic feat.


6th Rumpum Udayapur Gold Cup: Gorkha Boys Rupandehi Enters Final