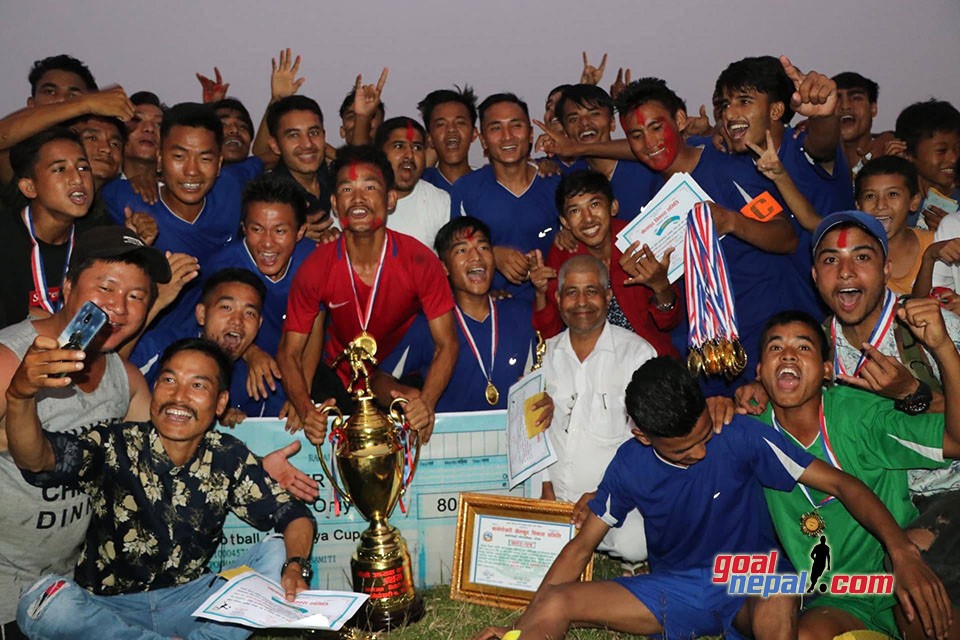 Kanepokhari 6 has won the title of 2nd Ward Chairman Cup.
In the final match played at Kanepokhari, Morang on Saturday, Ward number 6 defeated Ward number 5 4-3 on penalties.
Manish Rai was adjudged the man of the match.
Kaji Man Rai(ward number 6) was declared the best player of the tournament. Biplav Mainali got the highest goal scorer award, Manildra Tamang was awarded with the best goalkeeper award and Arjun Majhi was announced the best defender of the tournament.
The winners received 80 thousand rupees while runners-up got 50 thousand rupees.
Kanepokhari Ward Chairman Tara Bahadur Kafle and Kanepokhari Sports committee coordinator Bhupal Shrestha jointly handed over prizes to winners.
Kanepokhari Sports development committee organized the sports week with the support from Kanepokhari Rural Municipality.
Along with football, chess, high jump, badminton and running was also held in the sports week.
6th Rumpum Udayapur Gold Cup: Morang Stuns Nepal Police - MATCH HIGHLIGHTS