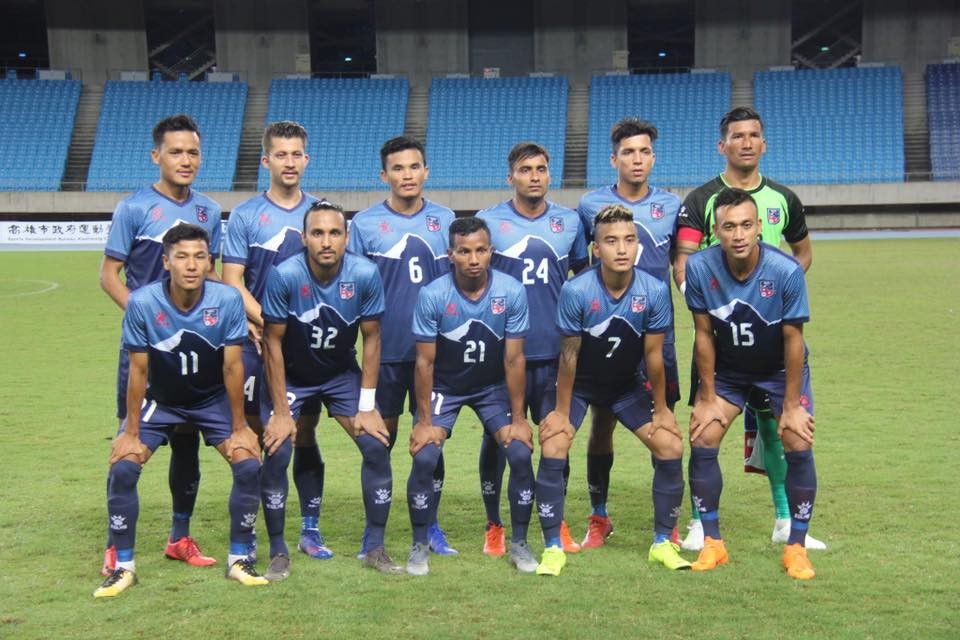 Nepal has stepped four position down to 165 in FIFA world ranking.
FIFA published the ranking on Friday.
Here is the ranking of South Asian countries:
India: 101(unchanged)
Afghanistan: 149 (unchanged)
Maldives: 151
Nepal: 165
Bangladesh: 183
Bhutan: 186
Sri Lanka: 201
Pakistan: 205
India, Afghanistan, Maldives and Bhutan are unchanged at 101st,149th position, 151 and 186th position.
Nepal has dropped four position down to 165. Pakistan has slipped five position down to 205.
Bangladesh has climbed five position up to 186. Sri Lanka has ascended one position up to 201.

IR Iran stands on the first, Japan on second and Korea Republic on the third position among Asian countries.
Belgium are atop while France and Brazil are in second and third position respectively in FIFA World Ranking.
Nepal Coach Johan Kalin - Everybody Knows It's Big Game Against Kuwait