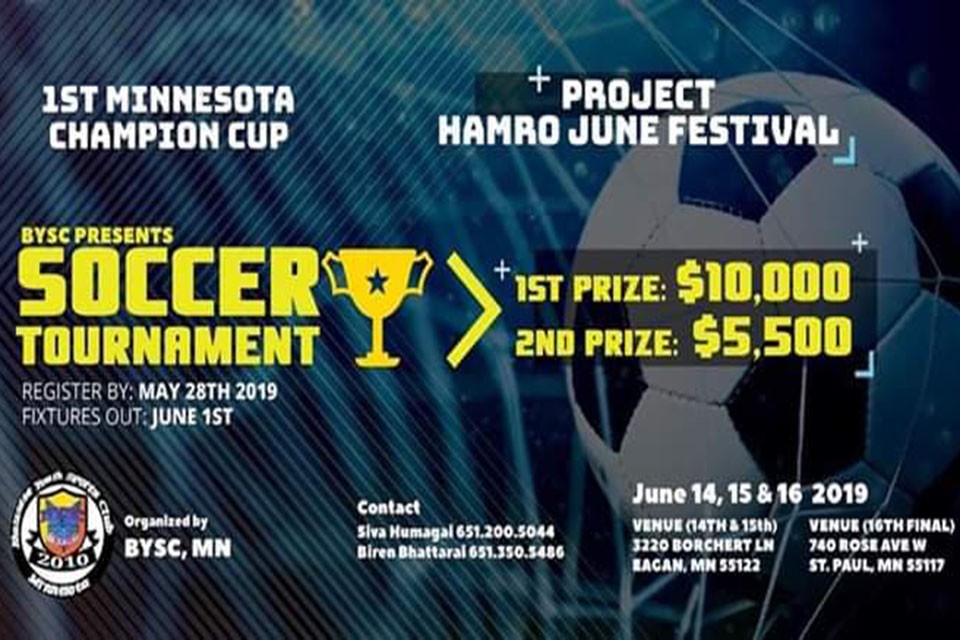 Bhutanese Nepali are frequently organizing football championship in USA.



BYSC, Minnesota is organizing the championship on June 14-16 at Borchert, Minnesota.



The championship has a winning purse of USD 10,000 and runners up team will get USD 5,000. 



The sponsors are Sun foods, Ramayilo Entertainment, Irstat, BHHCS, Square Choice insurance, Asian market, Star ocean wholesale foods, Lekali pasal, Sun world super market, International home care, double dragon foods and title smart Inc. 



GoalNepal will stream the matches LIVE.