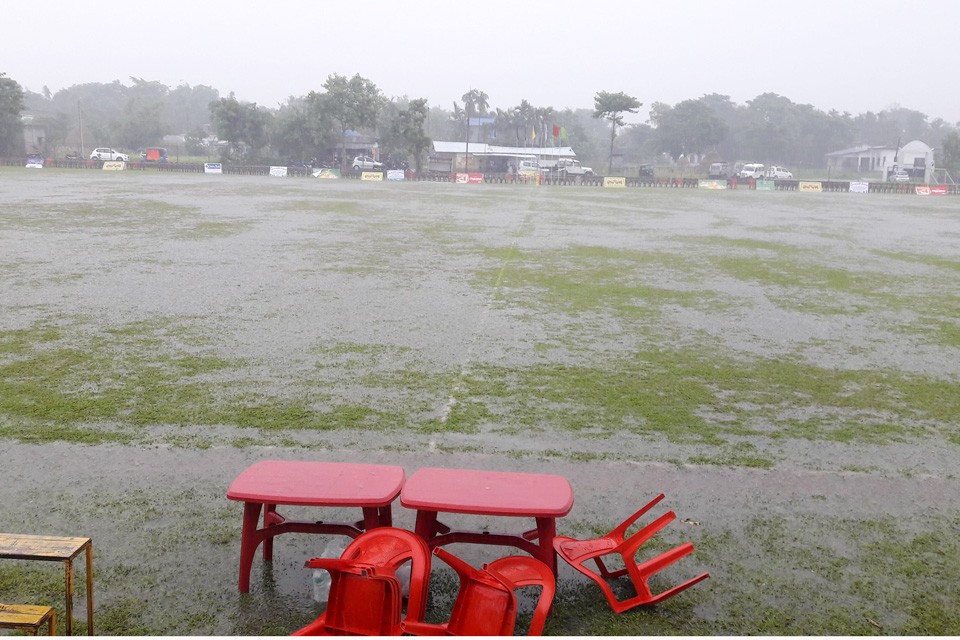 The match between hosts Red star FC and Triveni FC has been postponed for tomorrow morning (7:30 AM)

The match was supposed to be played today but heavy rainfall spoiled the party.

According to club seceratry Prem Krishna Shrestha, the match will now be played tomorrow morning.

Jalthal FC, Panchayan FC Sunsari and Purbeli Youth have already secured semifinal spot.

The championship has a winning purse of Nrs 1,51,111. Runners up team will get Nrs 75,111.