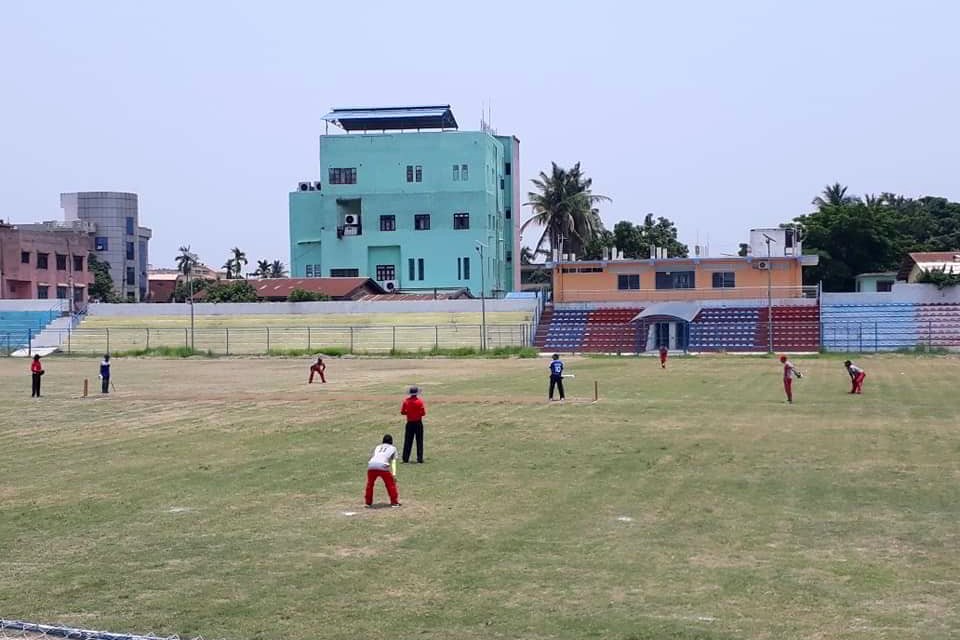 Ministry of Social Development Province 1 is organizing deaf cricket tournament at Sahid Maidan, Biratnagar, Morang.

Sports develoment committte of province 1 is managing the tournament. Sahid Maidan is recently renovated and is the only football stadium of Nepal.

Biratnagar Mayor Bhim Parajuli was himself present in the opening program on Wednesday.

Football coaches and officials have criticized the decision of hosting cricket event in the football stadium.

Coach Hari Khadka said it was wrong decision to host cricket match in the football field.

"This is an absolute wrong decision to host cricket event in the football stadium. Concerned authorities should take it note", said Khadka.

ANFA central committee member Deepak Rai doubted if the field was used for rent purpose.

Biratnagar does have cricketing field but organizing the game in the football stadium is absolutely a wrong decision.



6th Rumpum Udayapur Gold Cup: Morang Stuns Nepal Police - MATCH HIGHLIGHTS