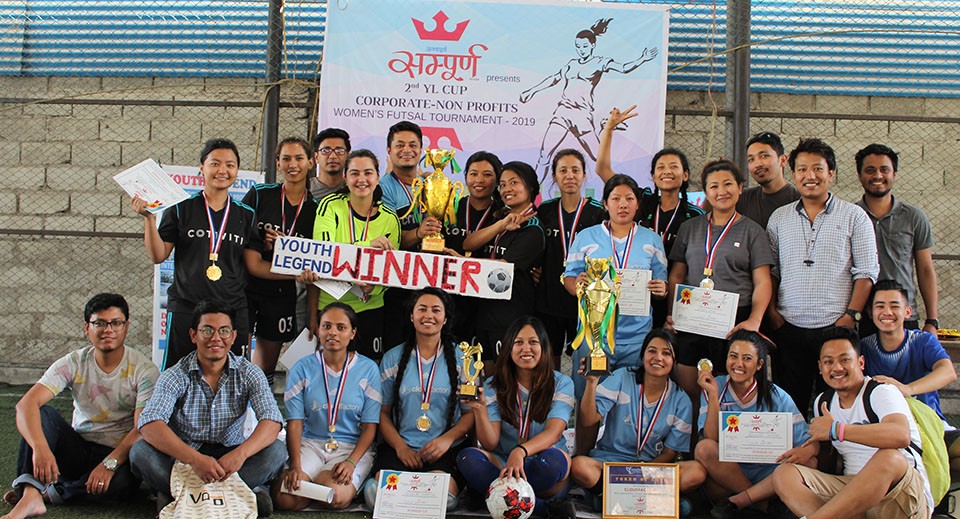 COTIVITI won the title of 2nd Annapurna Sampurna YL Cup Corporate Nonprofit Women
Futsal Tournament beating CloudFactory 1-0 at Bhotebahal Futsal on Saturday.

In the high intensity final match, Rashmi Maharjan scored the match winner in the wee hours.

Rumina Shakya from CloudFactory was awarded the highest goal scorer and Shreya Shrestha from
COTIVITI was awarded the best player of the tournament.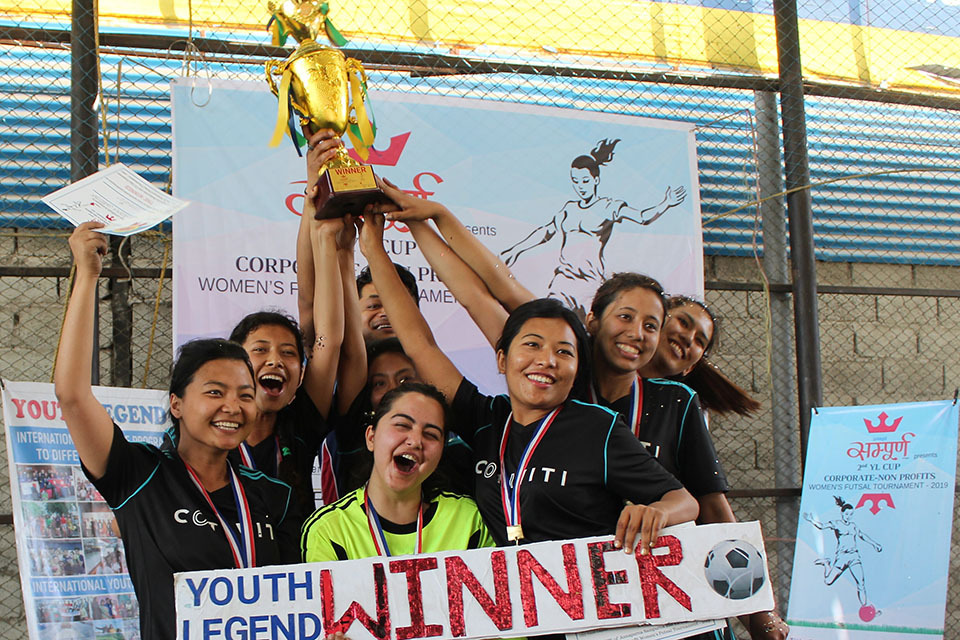 "We realized corporate level sports tournaments have been organized only for male, that's why youth
legend started to organize corporate level sports tournament focusing for women since last year.
Participating in sports can boost confidence, increase team building and leadership skills and research
shows that it also breaks gender stereotypes. We are happy to see participating women of diverse age
group who are kicking ball for the first time in their life.", said Youth Legend.

The Teams, for the one-day tournament, was divided into 3 groups. The tournament commenced from
group stage and progressed to Semi-finals and Final. CLOUDFACTORY from Group A, NMB BANK
from Group B, COTIVITI from Group C as Group Winner and NIBL as Best Runner Up Team among all
the groups progressed to Semi Final.

The winners and runners-up were awarded with trophies, medals and certificates. The best player and highest goal scorer were awarded with a trophy.

VOTO Nepal, a clothing brand provided gift voucher to all the participating team members.

Nine teams from different banks, IT companies, Non Government Organization, Media house participated
in the tournament.

The participating team were Cloudfactory, NMB Bank, Huawei, Global Peace Foundation Nepal, Annapurna Post, Nepal Investment Bank Limited, Cotiviti, Leapfrog Technology, Janata Bank.

The organizer of the tournament was Youth Legend.