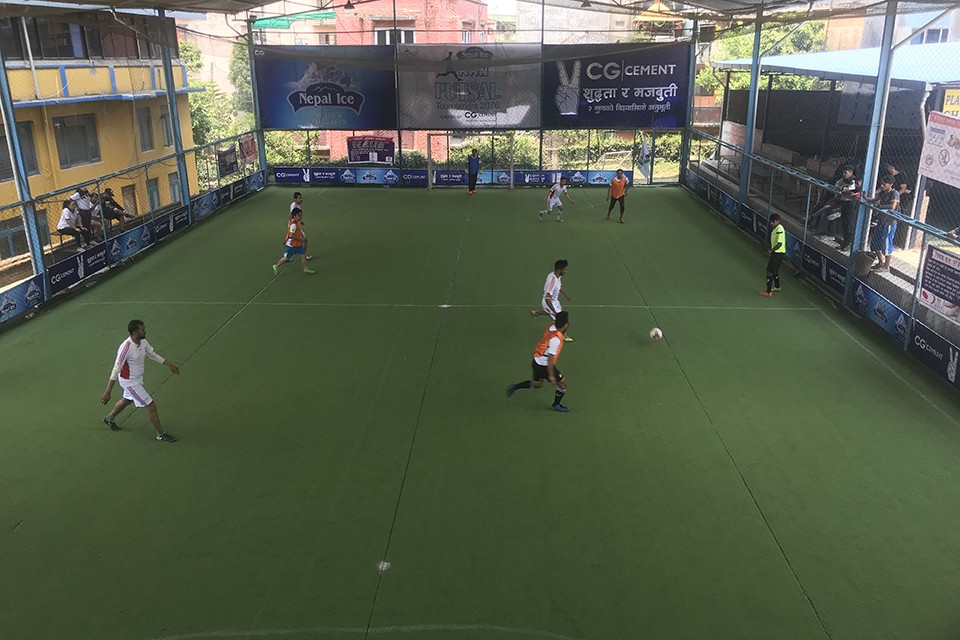 Welcome Advertising, Muktinath Bank, Shilapatra and Janata bank have entered pre-quarterfinals of AAN cup football tournament.



Welcome defeated Muktinath Bank 7-1, defeated Mediciti hospital 1-0 and defeated Avani 6-1 to enter last 16 at Field Futsal, Lalitpur on Wednesday.

Janata TV defeated ABC 1-0 and got walkover from Gorkhapatra to enter last 16. 



Muktinath defeated Avani 2-0 and played 0-0 draw against Mediciti to enter pre-quarterfinals. 



Advertising Association of Nepal is organizing the championship.