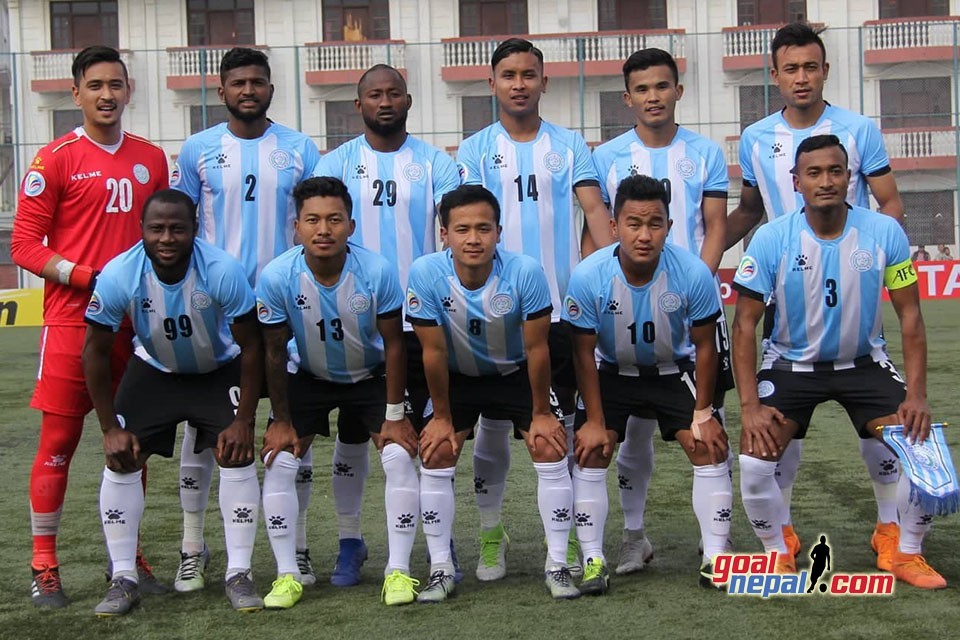 MMC has earned first point in AFC Cup 2019.

After losing two matches in the campaign, they played 2-2 draw against Minerva Punjab FC in an away match at Kalinga stadium, Bhubaneshowr, India on Wednesday.

MMC could have won the match had Sujal Shrestha not wasted the spot kick in 35th minute.

Abhisek Rijal and Somide scored apiece for MMC. S. Gopalan (8) and K. Nurain (86 pen) scored for Minerva Punjab FC.

MMC will now play another match at home on May 17.

Chhenayin FC are atop with 7 points from three matches. Abahani are in second with four points and Minerva has three points from three matches.
Qatar Airways Martyr's Memorial A Division League: MMC Vs Nepal APF