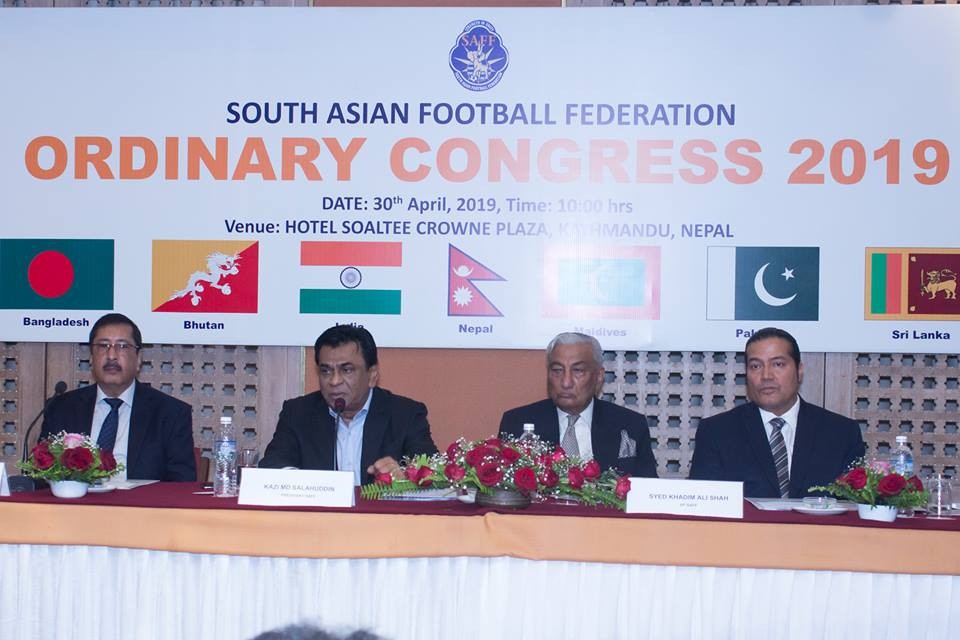 SAFF Ordinary congress concluded on Tuesday in Kathmandu.

SAFF president Kazi Salahuddin and FA president/general secretary from seven countries attended the congress held at Soaltee Crowne Plaza.

SAFF meeting made various decision from the congress.

It has been confirmed that Nepal will host SAFF U18 championship. The event wil be played in the month of September.

India will host SAFF U15 championship and Bangladesh or Bhutan might get rights for hosting girls U15 championship.

The congress also passed the budget for next cycle.


SAFF Championship 2018: Nepal Ready For Maldives