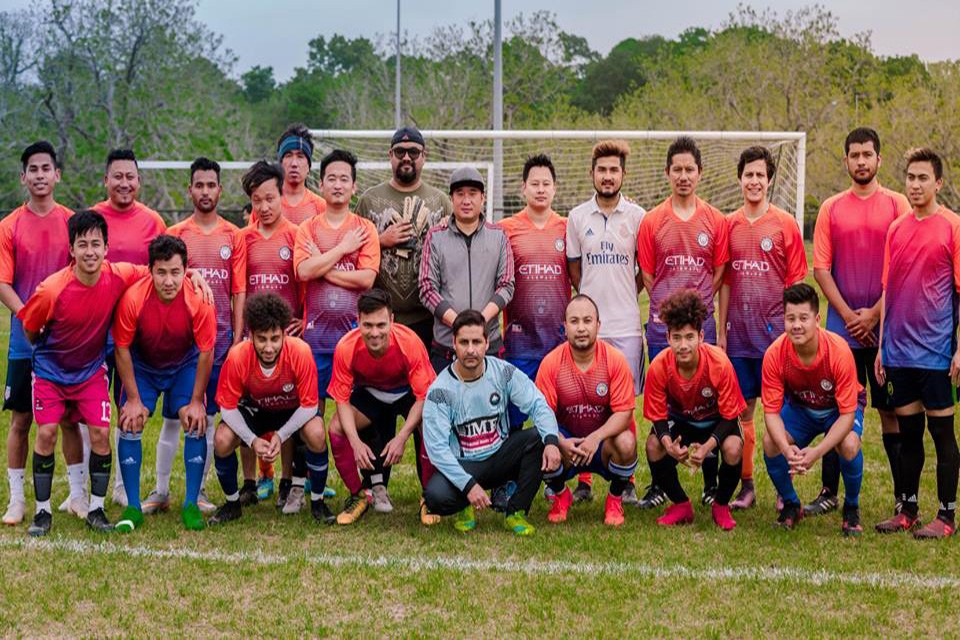 Khukuri Warriors FC won the title of the 1st NHU Nepali New Year Cup Soccer tournament here at Houston, Texas defeating Deadrunners FC 6 – 2 in the final.

Chandra Surya FC defeated Houston Thunder FC to secure third place.

Earlier Khukuri Warriors FC had defeated Houston Thunder FC 4 – 0 while Deadrunners FC had defeated Chandra Surya FC in semifinals.

Total of 8 Nepalese community soccer teams based in Greater Houston area participated in the tournament which was organized by Nepalese Heritage Union (NHU); a non-profitable organization run by local Nepalese community in Houston.

The tournament was organized to mark Nepalese New Year 2076.

Individual Awards

Highest Goal Scorer: Bikash Magar (Khukuri Warriors FC)
Best GoalKeeper: Ashutosh Shrestha (Khukuri Warriors FC)
Best Player: Kushal Karki (Chandra Surya FC)

NHU vice president Janardan Kadel "JK" was the coordinator of the tournament which brought Houston Nepalese community together to celebrate Nepalese New Year 2076 through the soccer tournament.