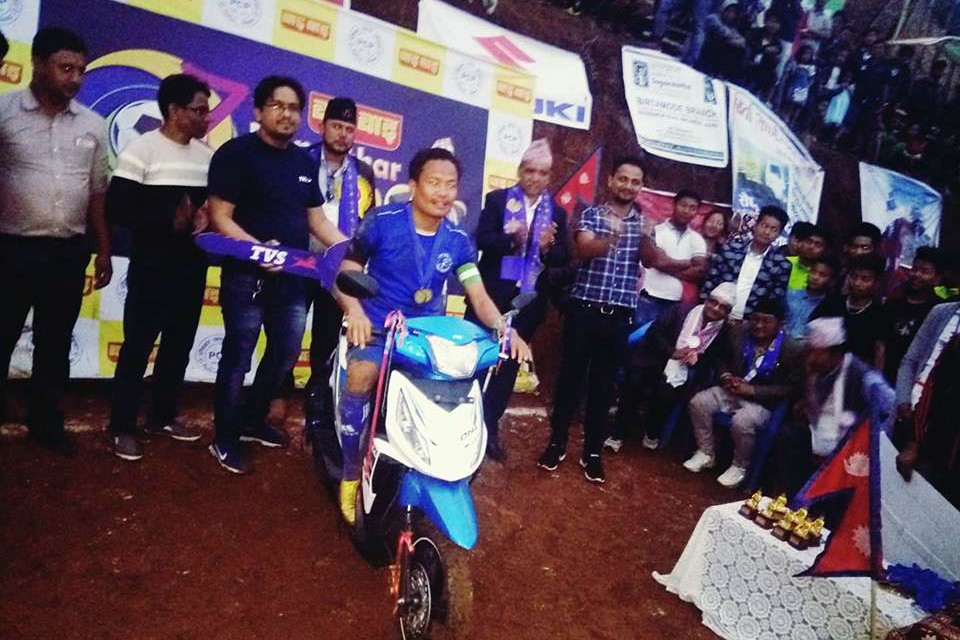 Bikram Limbu has been adjudged the best player of 3rd Panchthar gold cup.

Former MMC defender Limbu said it was the happiest moment of his playing career.

"I am very glad to receive the award. This is the happiest moment of my playing career", Limbu wrote on his profile.

DFC Morang defeated Darjeeling 3-1 to lift the title in Phidim on Monday.

The champions received Nrs 4 lakh.