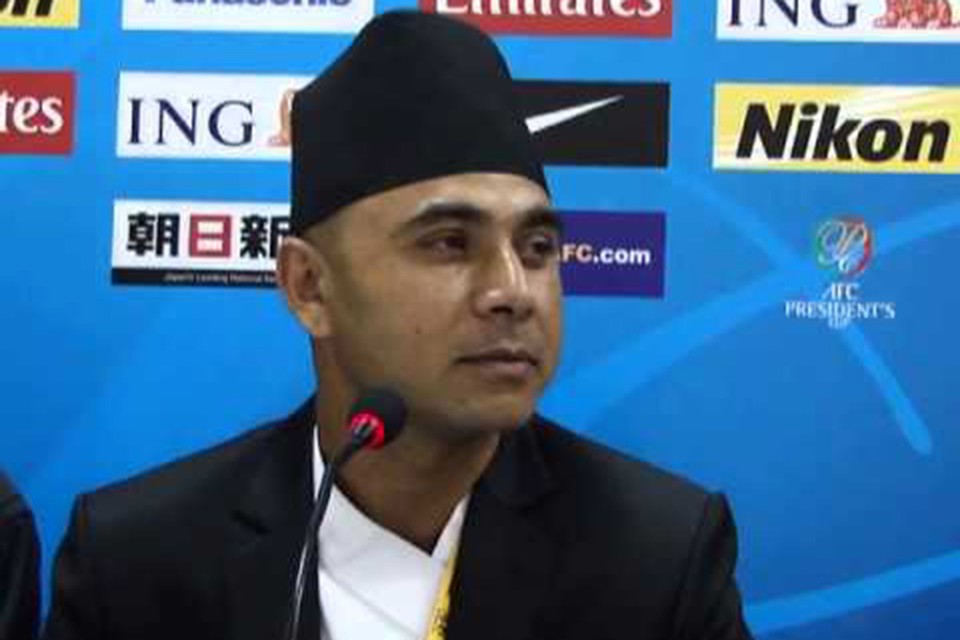 Coach Pradip Humagai has provided USD 100 to buy footballs for youth in Bara district.

Former Ruslan Three Star club coach Humagain is currently living in USA. He is coaching Athletic Keystone club in Pennsylvania.

He provided the money to celebrate his dad, Bishnu Prasad Humagai's birthday (Baisakh 1, 2007).

"My life rovelves around football. I want to make youth from Bara happy though they are having tough time. I am sure football will heal their pain", said Humagai from USA.

GoalNepal Foundation is providing at least 50 footballs to tornado affected youth of Bara-Parsa districts.
The Tornado ravaged Bara and Parsa districts weeks back, leaving many dead. More than 2000 houses have been damaged.

The foundation is providing 25 footballs in initital phase and will provide more very soon.