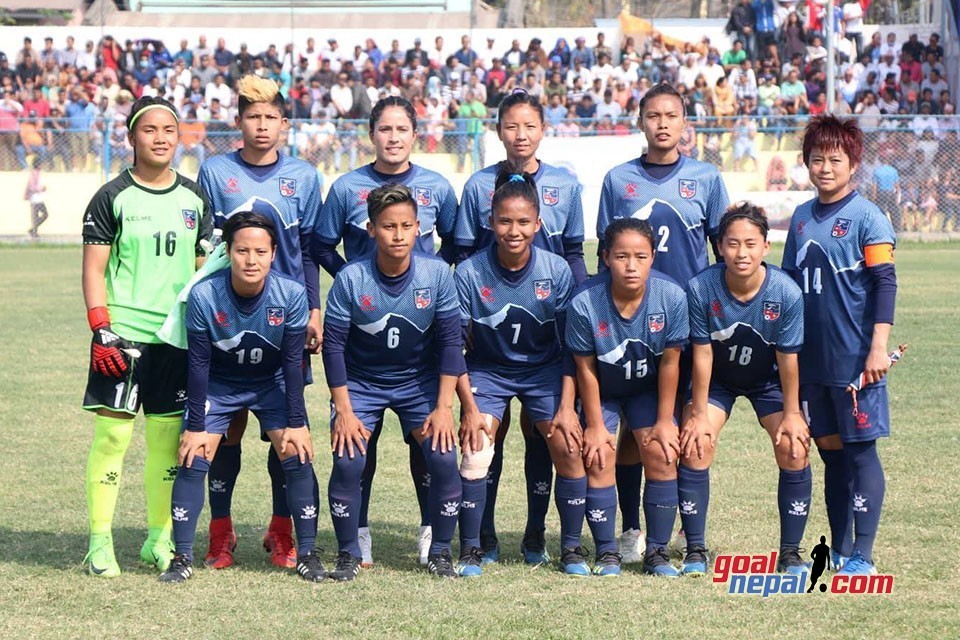 Myanmar women's team defeated Nepal women's team 3-1 in Tokyo Olympic round 2 qualifiers on Wednesday in Mandalay, Myanmar.

Both teams played 1-1 draw till half time but Nepal conceded two more goals in the second half.

Yee Yee Oo ( 23' & 90+3') scored apiece while Win Thiengi scored (48') another for Myanmar.

Earlier, India defeated Indonesia 2-0.

Nepal will play against India on April 6.

Nepal are pitted against Myanmar, India and Indonesia.
NEPAL WOMEN'S VS KYRGYZ REPUBLIC 8-0 | MATCH HIGHLIGHTS