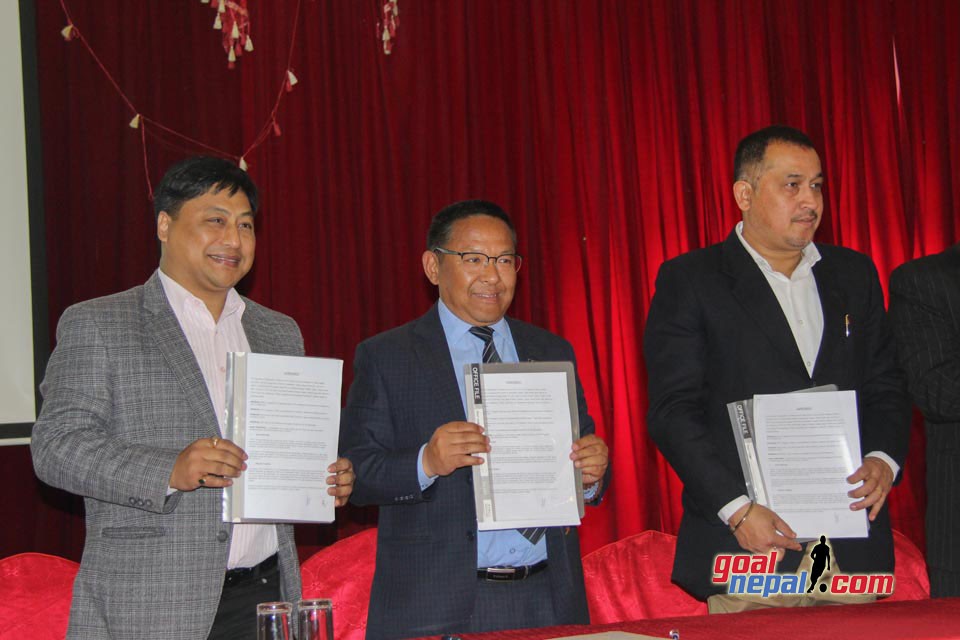 ANFA signed a four-year deal with ICN, a Nepalese software company, and Mercy Corps in a program held at Lalitpur on Friday.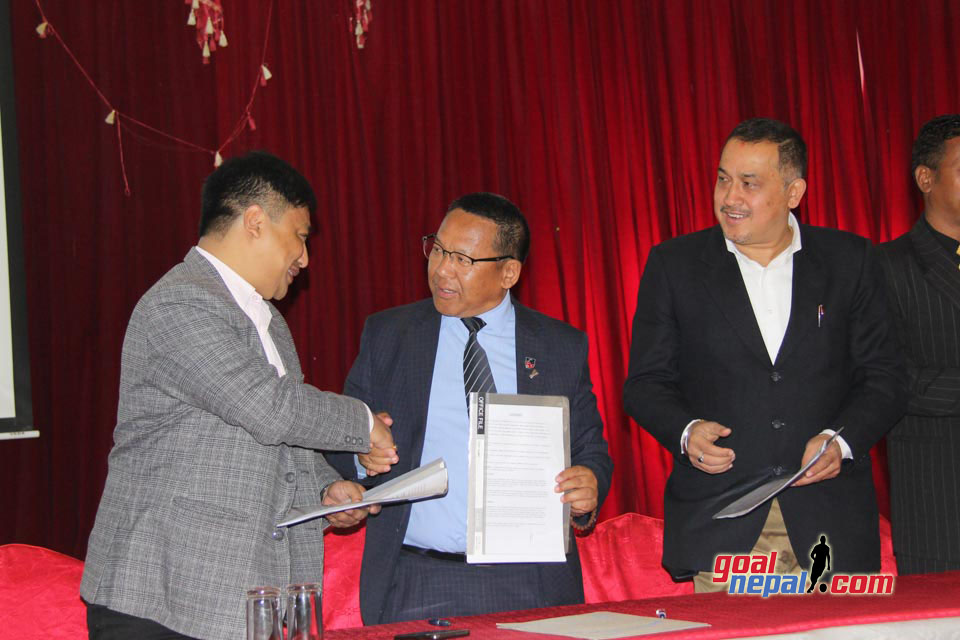 According to the deal, ICN will develop players' management and registration software worth Rs. 1 million for ANFA and Mercy Corps will observe and assist in the completion of the project.

ANFA President Karma Tsering Sherpa, ICN CEO Rupesh Bhakta Shrestha and Mercy Corps Country Director Sanjay Dhoj Karki signed in the MoU.
Mercy Corps is a global non-governmental, humanitarian aid organization operating in transitional contexts that have undergone, or have been undergoing, various forms of economic, environmental, social and political instabilities. The organization claims to have assisted more than 220 million people survive humanitarian conflicts, seek improvements in livelihoods, and deliver durable development to their communities.

Mercy Corps has been operating in Nepal since 2005, implementing programs in food security, agriculture, market development, financial services, youth engagement, climate change adaptation and disaster risk reduction.

ANFA VP Upendra Man Singh, ANFA CEO Indra Man Tuladhar, ANFA officials and representatives from ICN and Mercy Corps were also present in the program.