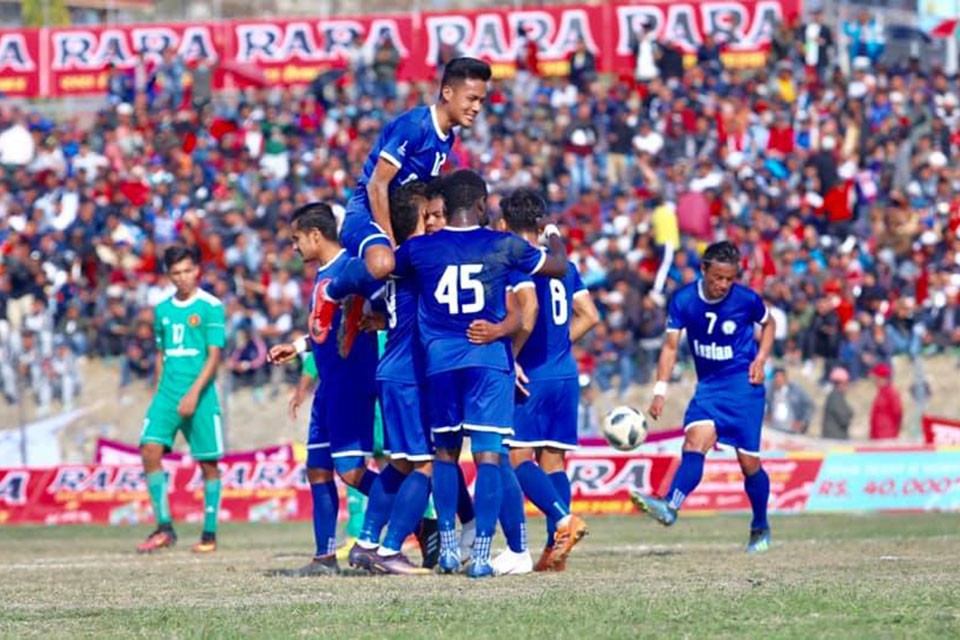 There are no parapets at Pokhara stadium. Nepal government had already demolished two parapets to construct new stadium.

But that didn't deter football loving fans of Pokhara going to grounds to watch 17th Aaha! RARA gold cup final match between Ruslan Three Star and Nepal Army on Saturday.

The club has collected Nrs 8,21,000 from the final match. More than 7,000 watched the final match. Only 4101 fans bought tickets.

The club annually organizes the gold cup to collect fund for its football academy located at Dobilla, Pokhara.