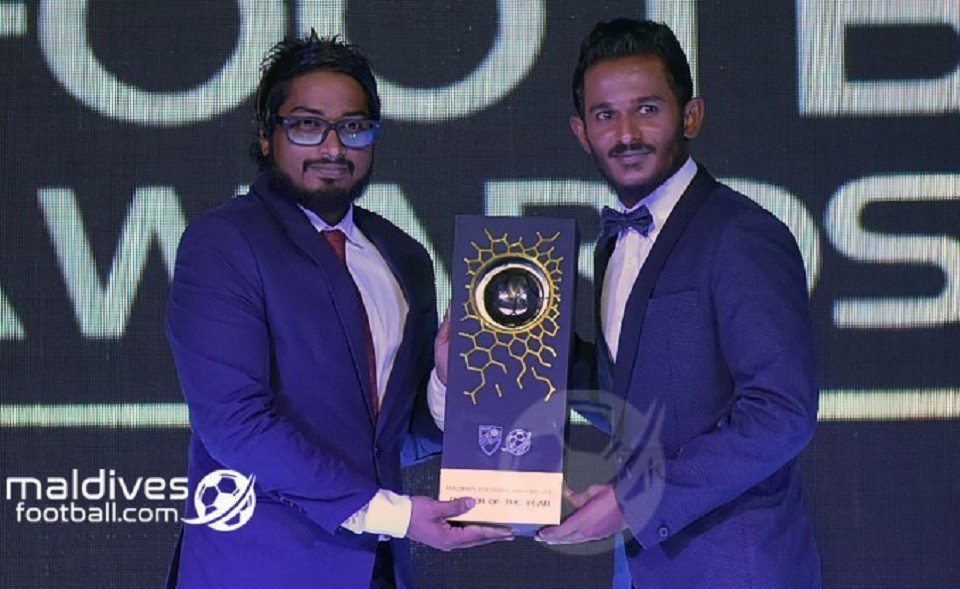 Ali Fasir has won best PoY award second in a row in Maldives football awards 2017.
Fasir leapfrogged Ali Ashfaq and Ibrahim Mahudhee to win the award. He also won the golden show award for 24 goals scored for nation and the club.
The award function was organized by Football association of Maldives and Maldivesfootball.com.
Here are the other awards given away on Saturday:
Honorary awards: Queen Waheed, Rinbudhoo Nasir and Adeel Jaleel
Best Goal: Ibrahim Mahudhee
Best Goalkeeper: Ibrahim Mohamed (Nepal goalie Kiran Chemjong was also nominated in this category)
Best coach: Oscar Bruzon
Most promising player: Naiz Hassan
Best Fans award: Maalhos FC
Best foreign player: Gallardo (Nepal goalie Kiran Chemjong was also nominated in this category)