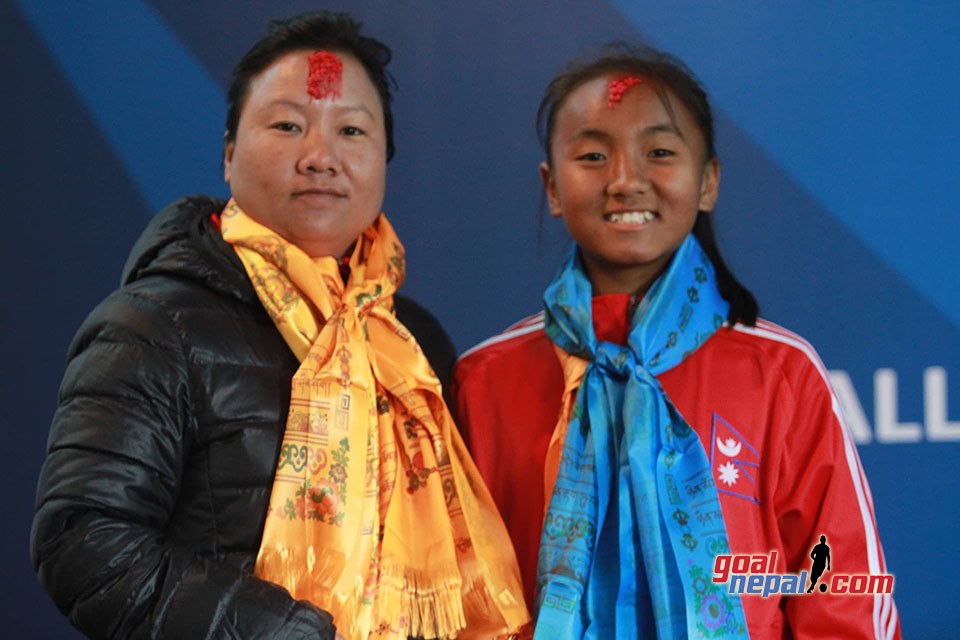 Nepal U15 girls team skipper Preeti Rai said their target was to win the title of SAFF U15 championship.
Rai spoke to GoalNepal about their preparation.
"We have worked hard in the training sessions. Our team work is good. Team coordination and understanding is also very good. We hope to win the title", said Rai.
"Coaches have given us priority. They have trained us well", she added.
India, Bangladesh, Nepal and Bhutan are participating in the event, which will start from December 17.
India will meet Bhutan while Bangladesh will play against Nepal in the opening day.
On December 19, Bhutan will play against Bangladesh and Nepal meets India.
On December 21, India plays against Bangladesh and Nepal meets Bhutan.
Final top two teams from the group will play in the final on December 24.
Anu Lama Wants To Become A Coach