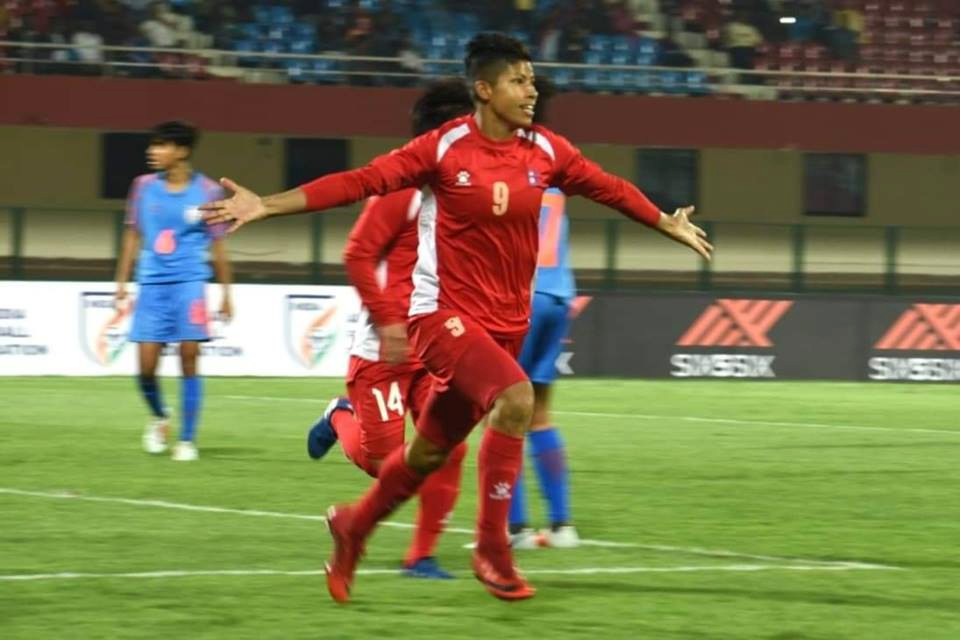 Nepal star striker Sabitra Bhandari revealed GoalNepal that she cried when referee blew the final whistle against India.

Nepal registered first win against India in international football.

"Earlier, there were many matches when we had taken lead against India but we couldn't win. Though I was optimistic for the win, I was fearing if this match would end up with loss or draw like in previous matches. But today we nailed it.

"I cried when referee blew the final whistle. It felt so good to win the match against India", said Bhandari.

"We worked hard. We followed the plan from our coaches. In fact, we played for our nation and the football fans", she added.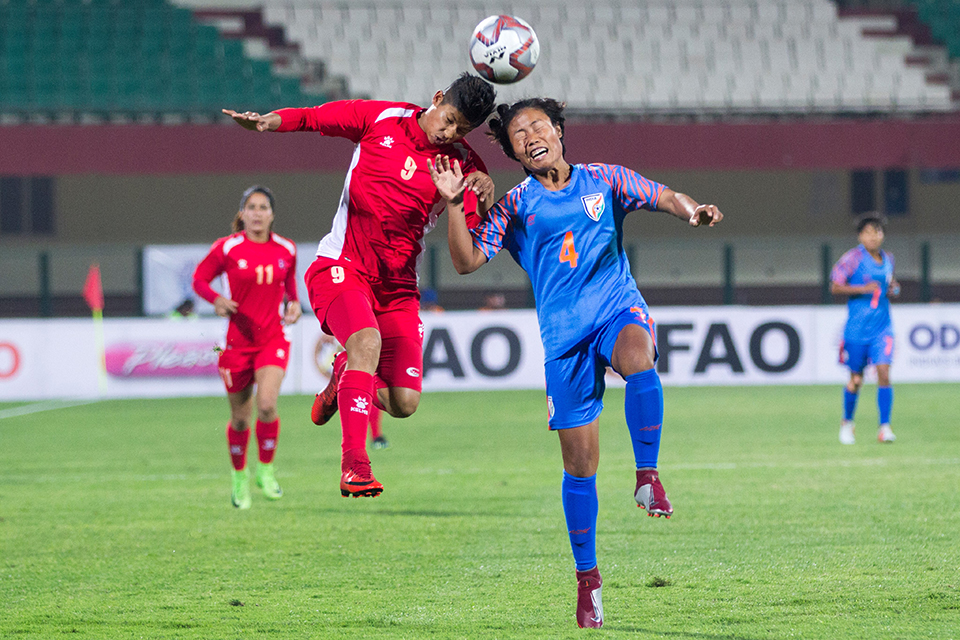 With an important win against India, Nepal are in the fray for the finals.

Nepal and India have three points from two matches while Myanmar have six points from same number of matches. Iran doesn't have point. They will meet Nepal on February 13.

Two teams from the group will play the finals on February 15.



Nepal Women's Team Preparation For South Asian Games 2019