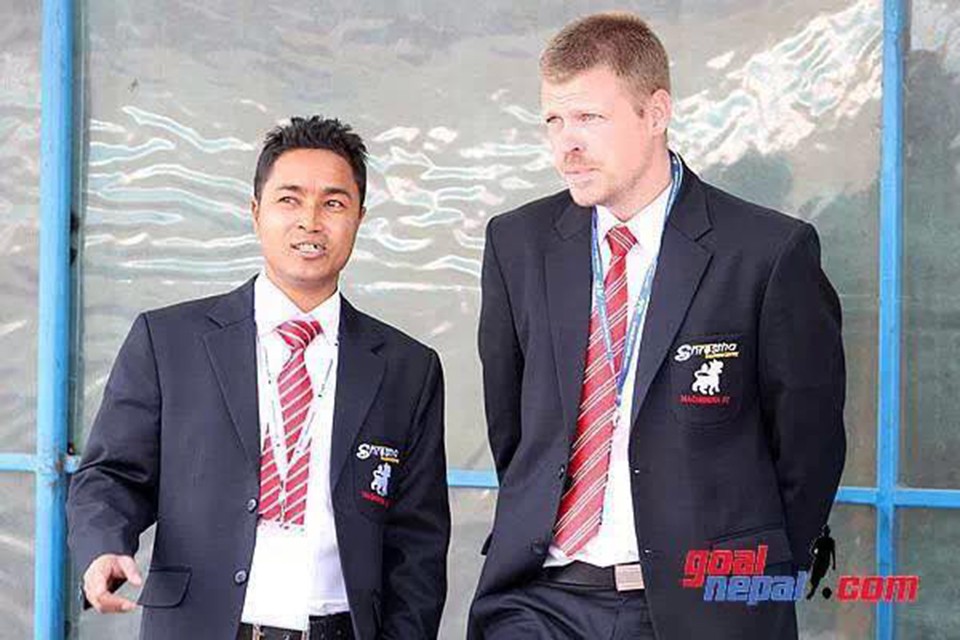 ANFA has confirmed the appointment of Johan Kalin as head coach of Nepal national team on Thursday.

ANFA exco meeting confirmed the appointment.

GoalNepal caught up with coach Kalin and asked him some questions. Excerpts.

GN: Congratulations on being appointed the head coach of Nepal. What's your take on Nepalese football?
Kalin: Thank you. First I need to reach Kathmandu. There is lot of passion for football and I like the passion among the supporters. It feels like a lot is happening in Nepalese football right at the moment. I am looking forward to be part of it.

GN: What is going to be your first step in Nepalese football?
Kalin: First we need to sit down together and decide which steps that we are going to take. But of course I am looking forward to meeting the players.

GN: What do you want to change in Nepalese football?
Kalin: It is to early to say right now.

GN: Do you have any target with national team(s)?
Kalin: The target is something that we have to decide together with ANFA. I have my ideas but that is also something that we need to discuss together before we can decide on anything.

GN: We would like to welcome you in Nepal soon.
Kalin: Thank you so much.

Swedish coach Kalin will arrive Kathmandu in March, 2019 to handle Nepal national team.
SAFF Championship 2023: Nepal vs Pakistan - Match Highlights