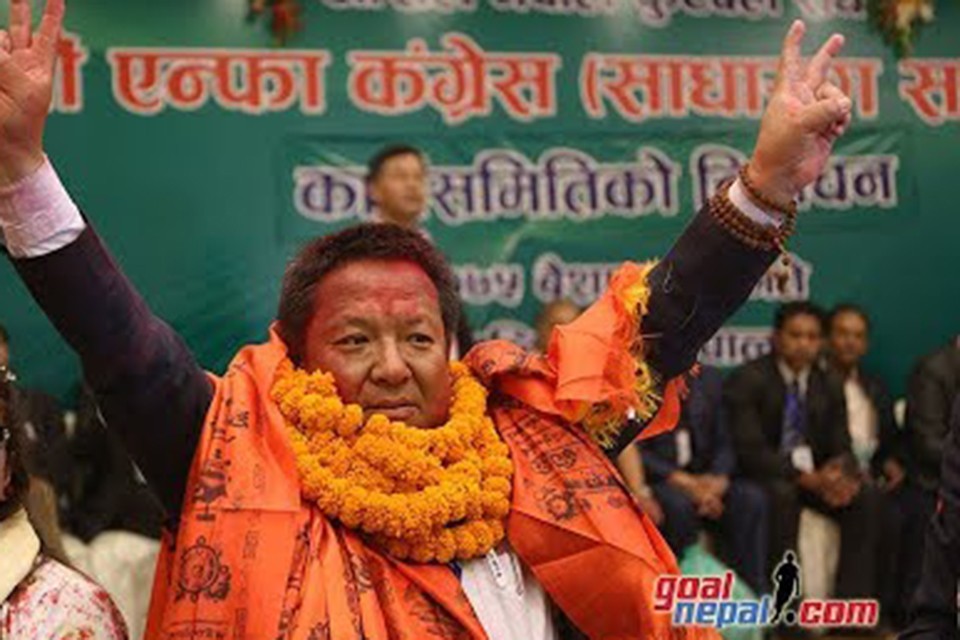 ANFA president Karma Tsering Sherpa is the most happiest man on earth today.

President Sherpa told GoalNepal that he was extremly happy to crack a deal with Nepal's top conglomerate, CG Group.

Nepal Sports & Event management - a new company of CG will invest in Nepalese football for newly themed Nepal Sports League and School league in 11 cities.

ANFA and NSM signed in an MoU on Tuesday.

"I am very happy today. This partnership will create greater impact in Nepalese football. NSL will do good. I am happier for school league.

"This will help us produce quality football players. And They are going to represent Nepal in future", said Sherpa.

Sherpa also mentioned that many "surprises" are in the pipeline.

"We are going to make Nepalese football great again. We need support from all", added Sherpa.