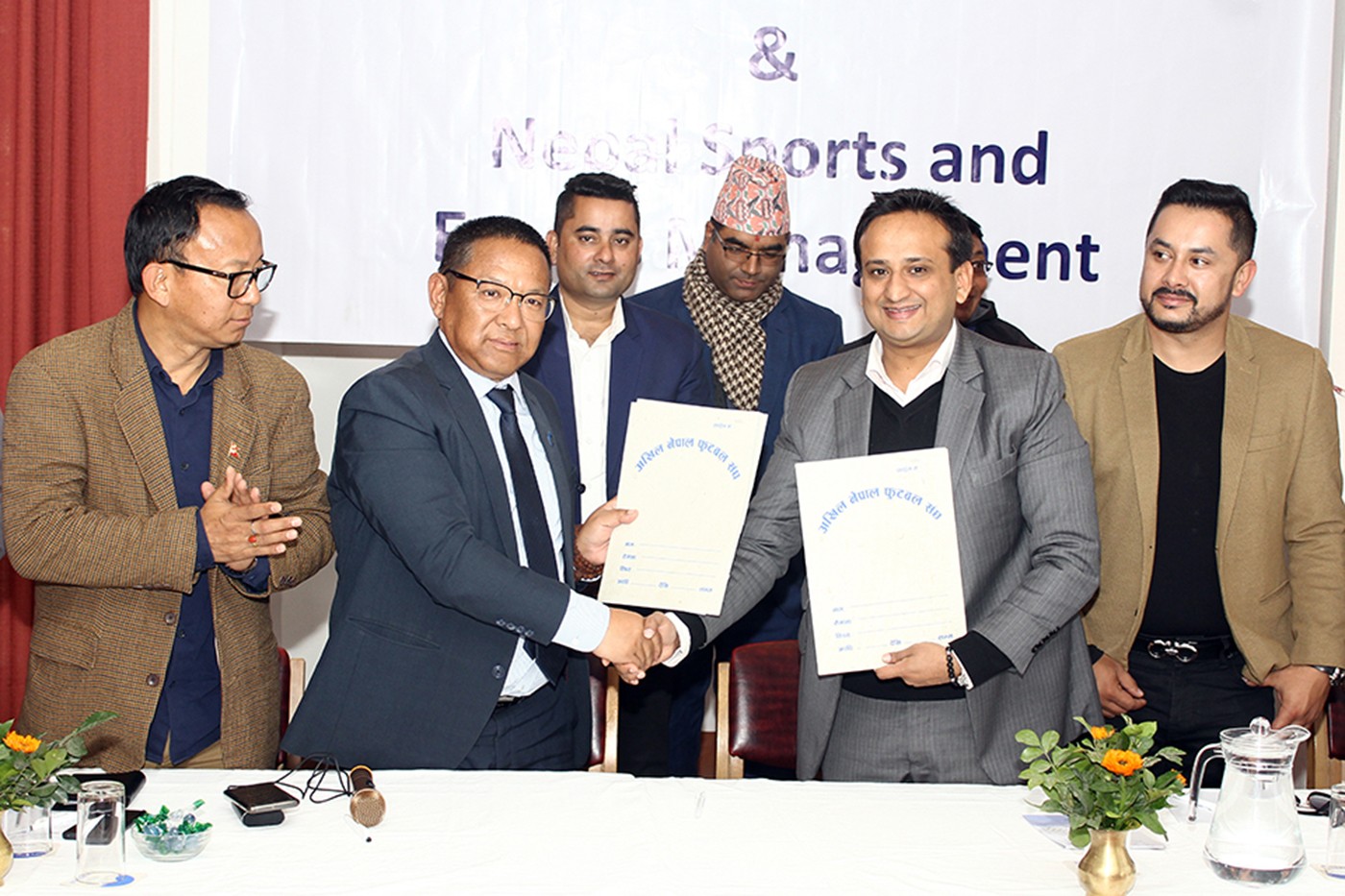 Nepal's one of the top conglomerates, Chaudhary Group has finally entered Nepalese football.

The group was always reluctant to "invest" in football earlier. They were confied to some "small" sponsorship in school football tournaments and some tournaments conducted in hilly parts of the country. CG used to sponsor cricketing events using its popular brand - Wai-Wai.

But now, Nepal sports & event management which is under Choudhary group, has expanded its wings and has taken control over new themed - Nepal Super League (NSL), which will start from next year (2076 B.S).

NSL is simply a provincial league with corporate teams forming a team with current set of players playing in A Division league and other left out players in districts. The event is played in single round robin basis. Total 21 matches will be played with four additional play offs.

ANFA hasn't cleared anything about national league.

Martyr's memorial A Division league will continue as "Kathmandu based league".




Without revealing the monetary deals, ANFA president Karma Tsering Sherpa and MD of Choudhary group Nirvana Choudhary signed in an Mou held in Lalitpur on Tuesday.

According to the deal, Nepal Sports & Event Management will market the brand of NSL and will talk to local corporate houses to form teams. Whereas ANFA will have technical ownership of the tournament.

The management will also conduct school league. No details about the event - which will run for six months - has been provided.

The FA will however take tips from its league committee while shaping this new tournament.

ANFA president Karma Tsering Sherpa said new era will begin in Nepalese football after this partnership. Other ANFA officials were present in the signing ceremony.